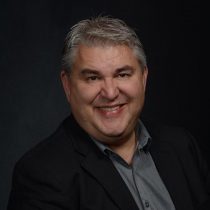 In the pulsating heart of Ohio's real estate landscape, I stand proudly as a seasoned professional with a decade of unwavering dedication to the industry. My journey has been marked by triumphs and accolades, including multiple years of receiving the prestigious Presidential Award and securing a coveted spot among the Top 100 Sales Agents in Ohio for Century 21. This is not merely a story of success; it's a testament to resilience, passion, and an unyielding commitment to excellence. My journey into the dynamic world of real estate began ten years ago, armed with a Bachelor's degree in Business Administration with a specialization in Marketing. The foundation laid during my academic pursuits provided me with the strategic insight and marketing acumen crucial for navigating the competitive real estate terrain. Complementing my business expertise, I also hold an Associate Degree in Accounting, a testament to my meticulous approach to financial matters, ensuring transparency and trust in all transactions. With three decades of collective marketing experience, I have honed my skills to perfection. Every property I list, every deal I close, is an artful fusion of knowledge, experience, and a keen understanding of market dynamics. My commitment to staying ahead of industry trends ensures that my clients receive cutting-edge marketing strategies tailored to showcase their properties in the best possible light The numerous years of being honored with the Presidential Award bear witness to my unwavering dedication and exceptional performance. To be consistently recognized among the Top 100 Sales Agents in Ohio for Century 21 is not just a testament to my sales prowess but a reflection of the trust and satisfaction my clients have experienced throughout the years. Behind every success story is a solid support system. My personal life is anchored by a loving marriage and four wonderful children. This foundation provides me with the strength and motivation to excel in my professional endeavors. Family values are not just a mantra; they are an integral part of the service I provide to my clients—building relationships that extend beyond transactions. My primary service area encompasses the vibrant counties of Seneca, Hancock, Sandusky, and their surrounding regions. These locales are not just markets to me; they are communities where I've invested time, energy, and passion. Understanding the unique character of each community allows me to tailor my approach, ensuring the highest level of service to my clients As I reflect on the past decade, I am filled with gratitude for the opportunities, challenges, and relationships that have shaped my journey. This autobiography is more than a narrative of professional accomplishments; it is an invitation to join me in a continued journey of success, integrity, and excellence in the realm of real estate. Together, let's create a future where dreams find their homes.
---
Contact Details
---
Send a Message
View Randy's Listings
Below are current listings, homes with contingent offers, and properties sold within the past six months.

Sorry we are experiencing system issues. Please try again.