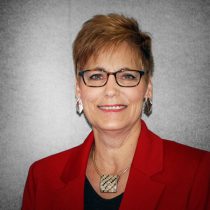 As a lifelong resident of Northwest Ohio, I am very knowledgeable of the area. Real Estate is my profession and passion. I have a proven record of working with residents and families looking to move into NW Ohio to find the perfect home which fits their lifestyle and needs, at the right value. Whether buying or selling a home, the process is complex and involves multiple parties. From appraisals through to closing, let me help you make the right decisions along the way. I specialize in providing buyers and sellers fair value assessment and quality opinions regarding their owned property, or properties they are interested in purchasing. Clients would say I see both the existing value of the home and, the potential. I've been fortunate to meet and service great people. I build strong relationships with my clients and am humbled for the opportunity of serving them. I studied at Hondros Business College and earned my Real Estate license in 2006. I have and continue to serve on various committees within the Firelands Board of Realtors. I am fond of Firelands Association of Realtors Charity Foundation, of which I am a board member. I am also a member of the National Association of Realtors and Ohio Realtors. I live just outside of Tiffin on 8 acres with my Husband, Roger, a retired teacher with Tiffin City Schools and our dog, Connor, a Jack Russel. Our Daughter, Amber, lives in Lakewood, Ohio and is a French Teacher with North Ridgeville Schools. Our son, Grant, a procurement consultant, and his wife Jennifer, live in Dallas, Tx along with our two grandchildren, Jadeyn, 8 yrs old and Chase, 19 months. In my spare time, you may find me at Flea Markets, Auctions, Antiquing or in many of my Gardens. I love to refinish/repurpose furniture. I am a member of the Seneca County Master Gardeners and a former 4-H advisor for many years.
---
Contact Details
View Donna's Listings
Below are current listings, homes with contingent offers, and properties sold within the past six months.

Sorry we are experiencing system issues. Please try again.