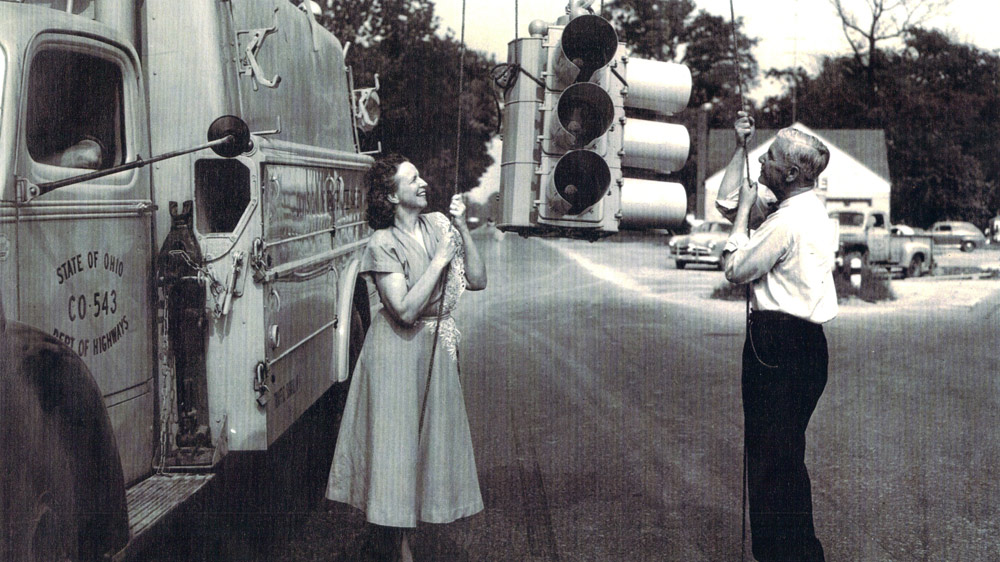 Establishment by the First Female Broker in Ohio
In 1936, one woman sat down in a room full of male applicants waiting to take a real estate exam. This didn't worry her, though — in fact, it only inspired and motivated her even further. Her name was Ann Bolte, and not only would she pass that exam, but she would get one of the highest scores in the group. More importantly, she changed our family and the face of North Central Ohio real estate forever.
Ann's plan was simple — to offer excellent customer service and a commitment to serving the needs of her clients. Eight decades later, her vision has been upheld. Now operated by Ann's great-grandchildren, Phillip Bolte and Renee Bolte-Stine, the company has continued to grow and help even more clients experience Ann's vision as well as the history, beauty, and adventure of North Central Ohio.
Continuing Our Heritage of Excellence
Today, CENTURY 21 Bolte Real Estate is proud to serve clients across our region through offices in Catawba, Port Clinton, Clyde, Bellevue, and Tiffin. Our presence in North Central Ohio means clients have a wide range of properties to choose from. From resort lakefront communities like Port Clinton, Catawba, and Marblehead to more traditional settings like Fremont and Clyde, Bolte agents specialize in every type of home imaginable.
With a knowledgeable staff of experienced real estate professionals and incredible teamwork, it's easy to see why CENTURY 21 Bolte Real Estate has made such a lasting impact along the Lake Erie coast and in North Central Ohio. Their vast network of local resources, from mortgage and title companies to construction, repair, and decoration make CENTURY 21 Bolte Real Estate your best resource for every real estate need. And that's just what Ann would have wanted.