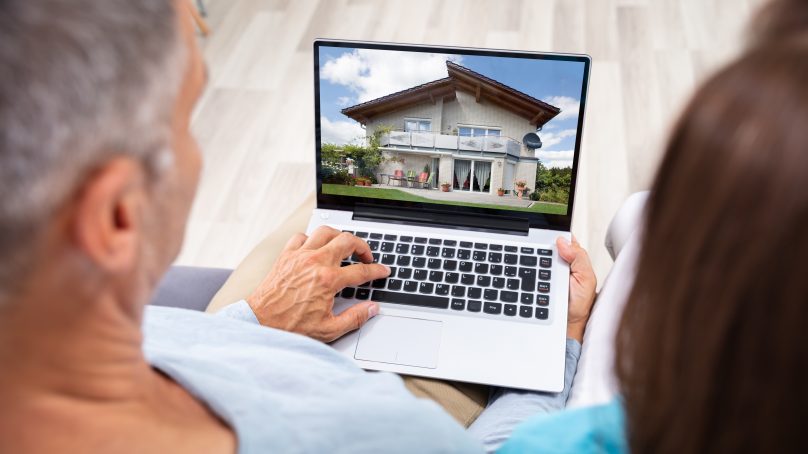 House hunting can be daunting in a competitive market when you're eager to move into a new home. The pandemic upended the market only two years ago, and with many staying at home, most have realized their current living situation could use a change, whether it be leaving the city for the suburbs or downsizing. Demand has since skyrocketed to new levels, with housing inventory still lower than anticipated and down 15%. From rising home prices to increasing inflation, this is the toughest housing market buyers have faced in years. This is particularly true with cash offers making up over a quarter of home sales at 28%, compared to 23% one year ago.
By making a cash offer on a house a buyer provides an incredibly attractive prospect for sellers, who are concerned buyers may not qualify for a loan and that ultimately, the deal might fall through. With a cash offer, a buyer currently has all of the funds needed to purchase the home in their account, allowing for an immediate transfer. This, among other incentives, allows the buyer to stand, and for sellers to prioritize their offer. Although making a cash offer on a house streamlines the process and seems like a win-win scenario for both parties, there are still key elements to consider.
The Pros and Cons of a Making a Cash Offer on a House
Pros of a Cash Offer
Making a cash offer on a house comes with benefits for both buyers and sellers. When paying in cash, buyers benefit from the streamlined process. While loans require an inspection to ensure the house is in good shape, cash buyers assume the financial risk themselves and can bypass this step. Eliminating the need for loan approval, home appraisal, and inspection effectively cuts out the risk of lender-related delays and frees up time for the deal to close faster because there is no need to wait for financing to go through. In a competitive market, an offer without these contingencies and the risk of the deal falling through, is highly sought after by sellers, particularly those who are in a hurry to move.
Not only does this save the seller time, but making a cash offer on a house saves buyers the hassle of gathering all of the documentation needed to qualify for a loan, and might also save the buyer money. With a cash offer and a good agent to help negotiate, you might have enough leverage to make a lower offer and drive the price down. Although you might be convinced this would be a win-win scenario, there are still many risks involved in tying up a lot of cash in real estate property.
Cons of a Cash Offer
When making a cash offer on a house, you must keep in mind that tying up a substantial amount of cash is a risk and there may be additional costs you haven't factored in. On top of having a three to six-month emergency fund, owning a home requires a budget for closing costs, taxes, insurance, and ongoing home renovations. On top of additional unforeseen costs, home appreciation varies drastically on location and your money could be earning more if it was invested elsewhere.
Considering Buying a Home with Cash?
Generally making a cash offer on a house isn't for everyone. Besides those who have the time to save up for a cash offer over time, those most likely to make a cash purchase are investors looking to flip or rent and homebuyers looking to downsize. Investors typically have the cash on hand to avoid securing a loan for each asset, while those who are downsizing typically earn enough from selling their home to purchase a smaller one without the need for a loan.
Negotiating a Cash Offer on a Home
During times of low housing inventory, building a connection with a trusted local agent is the best way to streamline your search. When a bidding war breaks out, you'll want to have an expert in the area on your side to avoid overpaying for a home and to provide immediate access to new listings that fit your criteria. Searching on your own takes time, and with competition high, you'll want to have the latest information when it comes through. By partnering with a local agent that specializes in the region, you can stay one step ahead by having insight into what homes are worth, market changes and predictions, and other projects or insights into the area you may have never considered. With CENTURY 21 Bolte Real Estate's email listing alerts, you can get fast, free and easy updates, as often as you'd like.
At CENTURY 21 Bolte Real Estate, we know that looking for a home is certainly an uphill battle. Higher interest rates meeting higher prices create a tough obstacle. Whether you've considered making a cash offer on a house or exploring your options, we'll help you set up a plan for your short-term or long-term real estate needs. While there are plenty of reasons why a seller might prefer a cash deal, you won't know what part of the deal is most appealing to them unless you negotiate.
Make things easier and simplify the process with a trusted real estate team today.