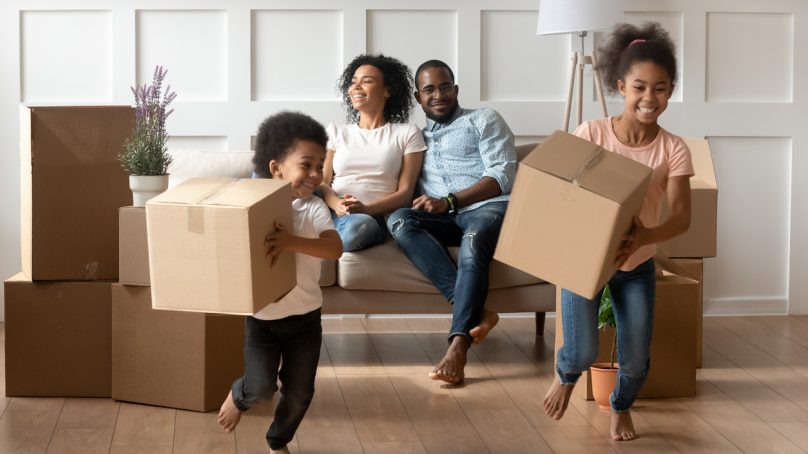 With work arrangements more flexible than ever before, millions have decided to sell their homes and move out of state, opting for cities and homes that provide a greater quality of life, are closer to family, or are a more economical option. Additionally, with buyers still snapping homes up quickly and home values increasing, the current environment provides a great opportunity to sell your home and move out of state.
On the flip side, if you are moving to Ohio from out of state, there are still opportunities to purchase a home before home prices and mortgage rates go up. Whether you are moving to Ohio or are looking to learn how to sell a house and move out of state, our experienced agents have the information you need for a seamless transition. From downsizing to hunting for the perfect family home, our team is here with local market insights to set you up for success when the housing market shifts toward balance.
Selling your home in Ohio, or planning to move to the Buckeye State? Sign up for our monthly alerts to get the inside scoop on the local real estate market right in your inbox.
A Few Key Considerations for Selling Your House and Moving Out of State
There are still a few considerations to keep in mind when selling your house, from preparing for higher costs to calculating your budget. Although the inventory of homes has recently increased for the first time since June 2019, we are still facing a seller's market. With mostly larger homes entering the market, home values rising, and homes spending less time on the market compared to last year, there is time before sellers adjust to buyer expectations. If you are considering selling your home, keep in mind that there is increasing demand for less expensive homes, influenced by factors such as surging inflation and rising mortgage rates.
Although we may soon see signs of a market shift, if you try to purchase a new out-of-state home while still carrying a mortgage on your current home, you might experience unexpected strain and stress. If settling in somewhere soon is a top priority, however, purchasing your home first may be the best-fit option for you. There is a lot to consider when determining whether you should sell your current home or purchase your new home first. Crucially, considering the current market conditions, it would do you well to prepare for higher costs when competing for and purchasing an out-of-state home.
When moving, you don't need the added stress of worrying about your home staying on the market for too long. Maximize your efforts by learning how to sell a house and move out of state with a quick call.
Streamline the Selling Process
Considering selling your home in Ohio and moving out of state? Make sure you know what your home is worth before listing! With a licensed comparative market analysis, you can estimate the value of your home by comparing it to similar properties. Discover whether now is the right time to list your house, make informed improvements that can boost your home's value, and set a better budget for your new home.
Although you may have considered listing your own home, having an experienced team manage the extensive paperwork, marketing, showing, negotiations, and contracts streamlines the process, saving you time, the risk of misfiled paperwork, and the hassle of a lengthy undertaking. At CENTURY 21 Bolte Real Estate, we're here to help take the stress out of selling with easy-to-use guides, open house checklists, and advice for navigating potential bidding wars. If you're committed to selling your current home in Ohio, no one is better equipped to navigate changing market trends than local real estate experts.
Moving to Ohio? Keep Everything in Line with Local Advice
If you're not sold on your new home before selling your old one, you could run into problems. Whether you are looking for your dream home in Ohio or an investment property, our qualified agents can help you find the right property for your goals. We understand that the process of house hunting, financing, buying, and preparing a property for rental or everyday life is a huge endeavor.
Fortunately, with plenty of tourist destinations like Cedar Point, natural scenery, and historic sites, Ohio is a great place to start a new chapter in your life or acquire an investment property. If you're considering areas and new homes in Ohio, take the question out of your next home buying decision and win the bidding war with local expertise. You can always count on our team for expert advice with a quick call.
Easily Sell Your House and Move Out of State with Local Ohio Real Estate Agents
CENTURY 21 Bolte Real Estate has the experience, expertise, and knowledge of the local market to help you navigate the current housing environment. Whether you're selling a house now or buying — or both — Century 21 Bolte Real Estate has been helping those in North Central Ohio for more than eight decades and operates as the region's largest brokerage.
Still unsure how to sell a house and move out of state? Our experienced agents are here to help you understand the moving process, sell your home, or explore some of Ohio's newest listings.