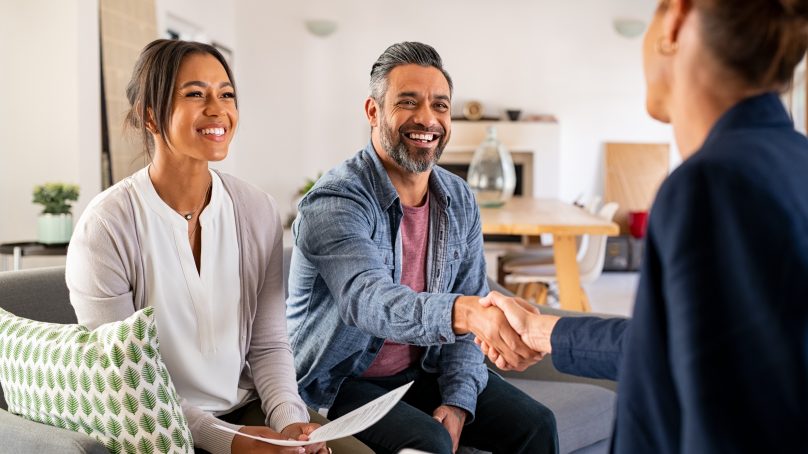 A real estate specialist handles one of your most significant financial commitments. You must be confident they will represent you well and serve your best interests. How can you determine if your chosen agent will live up to your expectations? Ideally, your chosen agent should have most—if not all—of the following qualities.
Our agents pride themselves on being experts in the real estate field. We would love to demonstrate our real estate prowess and answer any questions you have about the buying or selling processes. Are you ready to move forward? Click here to get in touch with us.
Qualities Your Real Estate Specialist Should Have
Experience
Whether you are looking to buy or sell, you want an experienced agent in your corner. Each buyer or seller has a unique journey; our skilled agents know how to adapt and provide you with the best customer service.
Buyers usually know what they want in their next home. They know the number of bedrooms, bathrooms, garage stalls, and other features they need. When you work with an experienced agent, they will be highly alert for issues you might not consider. A real estate specialist will quickly discern issues such as leaks, potential mold, or insect issues. Recognizing these telltale signs will save you thousands in future home repair costs.
Experienced listing agents can price your home to get you the most money in the shortest amount of time. Price the property too high and it could sit on the market for a long time, leading to more inconvenient showings and an elongated moving schedule. Pricing it too low could lead to thousands of dollars in lost revenue. At CENTURY 21 Bolte Real Estate, our agents are adept at pricing your home to move quickly while putting the most money in your pocket.
Negotiation Abilities
It is your agent's responsibility to get you the best deal possible. Superior real estate specialists know how to negotiate to reach a favorable agreement.
How do you know if your prospective agent is a great negotiator? Pay close attention during your first meeting. How did they make you feel? How easy was it for them to sign you as a client? Was it a no-brainer to sign on the dotted line? That could be an indicator that they will be the right agent for you.
Empathy
You will spend a lot of time with your chosen real estate specialist, so you must get along with them. House hunting can be emotional and it's specific to your unique wants, needs, and experiences. A great real estate agent understands this and will make you feel heard and supported.
Communication Skills
Is your prospective real estate specialist communicative? Pay attention during the interview process. Did they let you know what's coming up next? Did they tell you what the buying or selling process entails? A great agent will spell this out early on in the process.
You will always know what to expect when you work with CENTURY 21 Bolte Real Estate. We've already put together this buyer guide and getting your home ready to sell article to give you a sense of our processes.
Digital Savvy
Most property buyers search online, so your agent must be digitally savvy. These technological skills include marketing your home online or sending you updated houses to peruse.
Does your real estate specialist have a digital marketing plan for selling your home? What channels will they use to get the most eyes on your property? Digital marketing is a foundation for getting showings and offers on your home.
Buyer agents also need digital savvy to find the best properties for their clients. For their buyers, agents often set up searches on a multiple listings service (MLS). Does your agent have an online plan to share the newest listings with you?
Local Knowledge
Your real estate specialist needs to know the local real estate landscape. For sellers, your agent might price your property higher due to that tremendous nearby school or park.
For buyers, your agent can tell you things Zillow or Realtor.com can't comprehend. Is it in a good neighborhood? What is the public transport situation? Based on previous homes in the area, what is a good guess at how much it will appreciate?
Full-time Hours
Some agents practice real estate on the side as a part-time gig. You may prefer an agent who does real estate full-time; they actively follow the market and can give you speedy, up-to-date information.
Great References
Any good real estate professional will have tons of fantastic online reviews. We've been lucky enough to work with amazing clients who have left us great reviews. You can check out our testimonials here.
Trust Us to Be Your Real Estate Specialist
At CENTURY 21 Bolte Real Estate, we've been honing our skills since we started in 1936. We're confident that we have the best staff in the industry. All of our real estate specialists are selected for their ability to achieve our clients' goals and provide them with the best customer experience.
Are You Ready to Buy or Sell?
Our experienced agents are ready to help you begin your journey. Contact us here to set up a consultation.