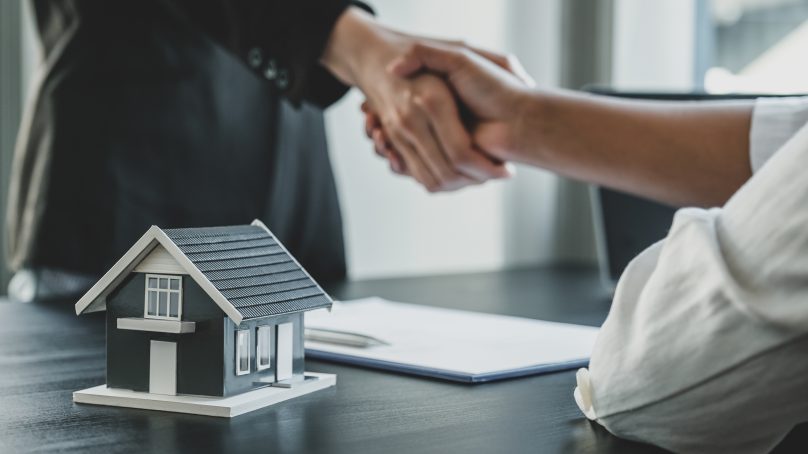 A multiple offer situation mainly occurs during a "seller's market," meaning there are not enough homes on the market to meet buyer demand. Because of the low home inventory, buyers often compete with other offers on the same property.
The real estate market saw a massive decrease in inventory as the COVID-19 pandemic hit, and the industry is still recovering. Homeowners who were planning to sell in 2020 chose to stay put amidst the uncertainty of what was to come. Builders stopped building homes due to supply chain issues and investors bought up many houses on the market. Most experts predict inventory might not stabilize until 2024 or later, meaning multiple offer situations could continue for the foreseeable future.
So, how do you navigate multiple offers? Each situation will be different, and your agent will be able to advise you during your transaction. However, there are some steps you can take — whether you're buying or selling — that can help you reach your desired outcome. If you're ready to take the next step in your real estate journey, we'd love to help. Click here to schedule a meeting with one of our expert real estate agents.
How Sellers Navigate Multiple Offer Situations
Sellers often see multiple offers as a cause for celebration. You have many options to choose from and can pick the offer that best suits your needs.
Your listing agent cannot tell you which offer to choose, but they can tell you the pros and cons of each offer. If you have multiple offers on the table, there are a few different routes you can take, including:
Accept the "best" offer
Inform all potential buyers that other offers are on the table to encourage more offers
Counter one offer and wait to reject others while awaiting a decision
Counter one offer and reject the others outright
Each strategy has pros and cons, and your listing agent can give you advice depending on the situation. Please note, however, your listing agent's advice is based on past experiences and cannot guarantee how any buyer will act in a specific scenario.
How Buyers Navigate Multiple Offer Situations
Buyers may have a more challenging time than sellers during multiple offer situations. You could be competing with one offer or a dozen other offers. You'll never truly know what the seller is considering. However, there are some tactics you can use to make sure the sellers choose your bid.
See the Property ASAP
Ideally, your real estate agent should set up an online search for you on a multiple listing service (MLS). This will allow you to see the most up-to-date listings. Once you see a property you like, make it a point to view it as soon as possible. If a house hits the market on Wednesday, you likely won't want to wait to see it until the weekend. If you like the house, put in an offer as soon as you can to show the sellers you're serious about the property.
Come in with Your Best Offer
When you know the market is hot and houses are receiving multiple offers, you'll want to put your best foot forward. The fewer contingencies you have in your offer, the better.
Be Wary of Appraisal Gaps
If you've been looking for a home for a while without any luck, or were previously involved in a multiple offer situation, you might be tempted to put in an offer way over the asking price to ensure you secure the property. However, this is not always the best strategy due to the appraisal process.
The buyer's lender will do an appraisal to determine the property's current market value. They look at square footage, bedroom and bathroom numbers, as well as neighborhood value and recent sales in the area. The mortgage company uses this data to determine if you're paying fair value for the property.
If the appraised value matches or exceeds the price you promised to pay for the house, everything can move ahead as planned. If not, someone has to make up the extra money to cover the appraisal gap.
Let's say you offered $500,000 on a home that's only worth $450,000. In a seller's market, the owners likely will not cover the extra $50,000. And, if you're financing the home, your mortgage lender will only give you $450,000. This means you, the buyer, will have to pay that $50,000 out of pocket. This may not be an issue for some buyers and you can even write appraisal gap coverage into your offer. For other buyers, appraisal gaps are something to be mindful of while you're putting in offers.
Consider What Sellers Look for in an Offer
You can put other tactics into your offer to entice a seller in a multiple offer situation. While a high purchase price might get a seller's attention, other considerations factor into play.
Contingencies
Sellers will often favor a deal with less contingencies in a shorter period of time. Contingencies refer to items that must happen in a set period of time in order for the deal to go through.
The most common contingencies include the financing and inspection. A finance contingency allows the buyer to back out if they can't get a mortgage. An inspection contingency allows the buyer to pay for an inspection and, if they don't like the results, back out of the deal. Your real estate agent can tell you more about contingencies and help you determine what to write in your offer.
Loan Type
Sellers often prefer cash over financing. When they accept a cash offer, the seller won't have to worry about whether the bank will approve a loan.
Buyer Pre-Approval
Not many people can afford to buy a home in cash. A pre-approval letter can improve your chances if you're buying a house with a mortgage. This letter is written by a lender and expresses that the buyers can get a loan for the home.
Closing Timeline and Closing Costs
The best thing a buyer can do when navigating a multiple offer situation is to be flexible with the closing date. A seller might have to move as soon as possible or they might want an extended closing timeline. Work with the seller on their terms and they might just choose your offer.
Closing costs are typically between 2 and 5 percent of the purchase price. Sometimes a buyer will write a high purchase price, but will ask the sellers to pay the closing costs. Your real estate agent can tell you the most advantageous way to write closing costs into your offer.
Earnest Money
Buyers typically put down between 1 and 3 percent of the purchase price as "earnest money" to show they are serious about buying the property. If the deal falls through, the seller usually gets to keep this money.
If the transaction goes through without a problem, the earnest money is applied to the buyer's down payment or closing costs. Additionally, if the deal falls through due to a failed home inspection or other contingencies listed on the contract, the buyer gets the earnest money back. The bottom line is, the higher the earnest money, the better your chances at securing the house.
Navigating Multiple Offers Doesn't Have to be a Challenge
When buying or selling a home, there are a lot of considerations to take into account. Every situation will be different and depends on the needs and wants of the people involved. You'll want an experienced real estate agent to help you through a multiple offer situation. CENTURY 21 Bolte Real Estate has been in business since 1936 and we would be happy to help you navigate these situations.
Ready to Buy or Sell?
If you're ready to start your home buying or selling journey, we'd love to hear from you. Click here to set up an appointment with one of our experienced real estate agents.