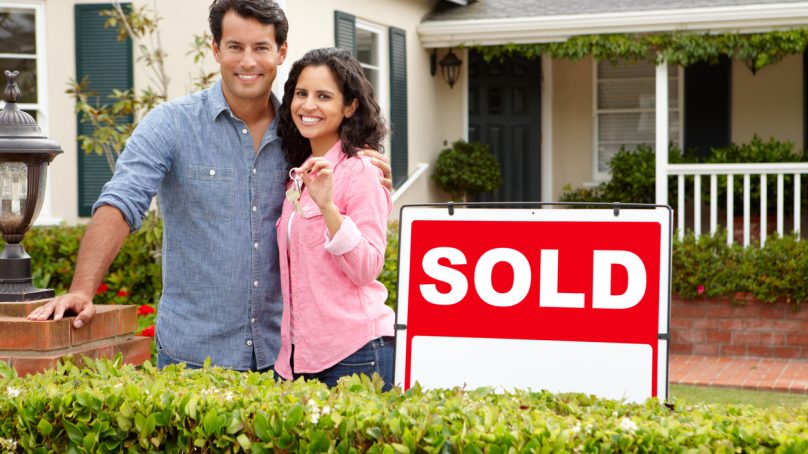 Relocation comes with its share of inconveniences. It is a major life change, and the process can be emotionally, physically, and financially overwhelming. Everything from a new school for kids, new friends, possibly a new job, a new neighborhood, and culture, can feel unsettling to begin with. Most of all, it's difficult to give up your old house with years of memories. Add to the mix the quest for selling your house while looking for new housing arrangements, and your stress will go through the roof. While you want a bit to yourself to deal with the anxiety of moving into a new locality, the grief of giving up your old one, or a whirlwind of other emotions, we understand that the moving situation deprives you of doing so with its pressing demands. Luckily, we have some tips to help with the stress! Here's what to do when you're relocating and need to sell your house fast.
6 Steps You Can Take to Sell Your House Faster
Houses have been selling quickly due to the COVID-19 pandemic, but that won't be the case forever. There are indicators that a correction is underway, though it is going slow. Research shows that home buying power increased by 21% in 2021, but could decline in 2022. Also, six million houses were sold in February 2022 (down 2.46% from last year). Therefore, if you're relocating and need to sell your house fast, you can use a few tips to speed up the process.
Consult a Real Estate Agent
A real estate agent is skilled at their job of helping you relocate and sell your house per your requirement. Having a profound knowledge of the real estate market, they have perfected the art of negotiation, paperwork, differentiating between qualified and unqualified buyers, legal processes, and so on. Therefore, you should always consult an experienced real estate agent when selling a house to avoid scams, loss, legal risks, and so on. Their consultation is also important before performing any costly procedures on your home.
Clean Thoroughly
Nothing turns off buyers more than a dirty house. While you might promise them a squeaky clean house after the handover, it does no good if they decide against buying your house in the first place. Buyers take into account the house's hygiene conditions before making their final call. If you're unable to clean your house yourself, hire a professional company to deep clean it for you and win your buyers over with a great first impression.
Let the Light in During Showings
Most people prefer light and bright spaces in their homes. A naturally well-lit house boasts "positive energy," making the house feel warm and inviting. While showing your house to the buyers, open all curtains, blinds, and shades, and have the lights turned on in dark rooms. Washing and cleaning your windows can also help increase the brightness of your home.
Consider Staging Your Home
Avoid over-accessorizing your house during a showing. Too much furniture, artwork, showpieces, and so on, may make it difficult for buyers to see your home as a blank slate. Make room for their creative imagination of what they want to do with the space to make it feel more homely. Staging your home with a professional company could make it look more attractive to potential buyers.
Increase Curb Appeal
If you feel your house needs fixing and can be in better shape, talk to your agent before making any expensive changes. Under their expert advice, you can invest in productive upscaling. A new or freshly painted front door, new house numbers, and a new mailbox can dramatically increase your curb appeal. Fresh landscaping and flowers can also improve your home's first impression.
Repaint in Neutral Colors
With minimalism gripping most of us in the 21st century, picking quirky, bold colors for your house on sale might be a risky move. To make your space look effortless and spacious, repainting with neutral colors may be a good idea. The motive behind creating a neutral palette is to allow the buyers to envision incorporating their personal touches within the home. Additionally, such colors enhance the passing of natural light into the house.
Hire an Experienced Real Estate Agent
Since 1936, CENTURY 21 Bolte Real Estate has been the center of one of the largest independent brokerages in North Central Ohio. Catering to all your homeownership needs, whether buying a new home or selling a home, they have a team of nearly 40 licensed, professional agents with a proven track record of both performance and service. Our excellent sales figures and client success rates speak for us!
Whether you're relocating and need to sell your house fast, contact CENTURY 21 Bolte Real Estate. We can help guide you through the process and give you tips on how to sell your house more quickly.