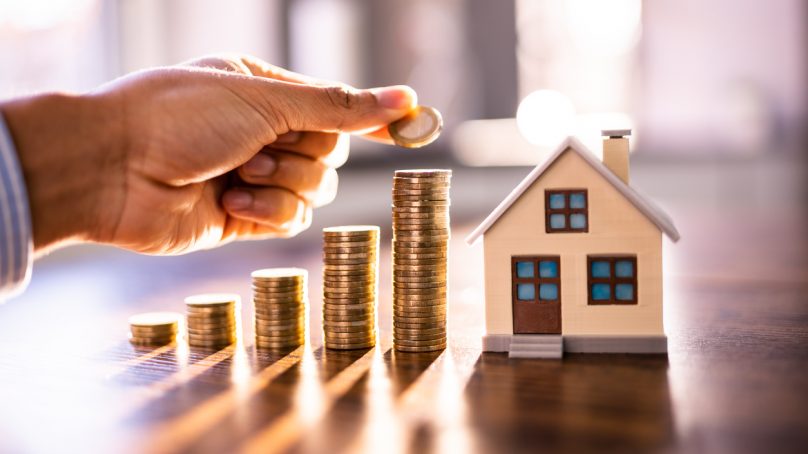 Inflation can be a difficult period for all sectors of the economy, including real estate. The inflationary conditions across the globe have only worsened after the COVID-19 pandemic. Research by the US Census Bureau and Zillow found that almost two million renters, unable to afford homes in metro areas, could afford to buy homes farther out (from metro areas) as they no longer had to commute to work. Consequently, many renters became home buyers, and home prices increased around the time the COVID-19 pandemic hit the US. The impact of the pandemic on real estate prices continues to frustrate home buyers.
Therefore, buying a home in this tumultuous time of real estate inflation can be tricky and overwhelming. You may want to consult the right licensed real estate agent to provide you with the right advice, helping you make informed choices.
How Rising Inflation Is Causing Shifts in the Market
With COVID-19 acting as a major blow to the global economy, inflation rates in the country peaked at 8.5% in 2022, the highest since 1982.
When the Federal Reserve tackles increased inflation risks by increasing its standard federal funds rate, the level of risk-free reserves in the financial system is increased, restricting the supply of money available for purchases of high-risk assets.
Rising interest rates discourage and limit business and consumer spending, especially on real estate and capital equipment. Rising interest rates also impact asset prices, reversing the wealth effect for individuals. As a result, banks also become more cautious in their lending decisions.
Consequently, people tend to avoid or defer major purchases in times of lower purchasing power, a characteristic of inflation. The collective increase in mortgage rates, cost of construction, and home prices with the simultaneous devaluation of long-term debt impact people's buying choices for the worse, causing a decline in real estate buying trends.
While buyers can have a hard time buying houses, people who've invested in real estate stand to gain as investors see appreciation in the value of their properties. As a result, long-term investment tends to benefit investors in such a period.
Real estate inflation has also driven up rents. Landlords may benefit as people are choosing to make do with rental homes than pay exorbitant mortgages or invest during a period when valuations are at an all-time high.
How Does Inflation Affect Real Estate Prices?
In times of inflation, borrowing debt is increasingly difficult owing to the Federal Reserve Board's measures to curb inflation by raising benchmark interest rates. This translates to higher interest rates, fewer loans, and more money required for down payments, affecting the purchasing power of individuals looking to invest in real estate.
With a larger focus on managing finances and curbing non-essential purchases, investment in sectors such as real estate loses priority. As a result of mortgage rates climbing up, monthly payments become higher. Alternatively, new construction is all the heavier on your pockets.
For example, if you were planning to put a 10% down payment on a property that cost $320,000 initially, you would have paid $32,000. However, if inflation causes the cost of the property to rise to $375,000, you'll have to pay $37,500 as the down payment.
With the effect of inflation on home construction, the overall costs rise, making the investment a financially taxing decision. Labor costs increase, making it a challenging task to build a home. A surge in raw material prices leads to substandard materials being used, which further makes investments risky.
Should You Still Buy When Inflation Is High?
In a scenario where inflation is impacting market prices, one can often feel conflicted when deciding to invest in real estate. There isn't a "right" answer that can cover all possible scenarios, but it entirely depends on your situation. Therefore, it is advisable always to consult a market expert or real estate agent to make an informed decision.
Pros of Buying When Inflation Is High
Inflation may continue to rise. The market trends can continue to accentuate, and prices may be the cheapest they will ever be. Now may be the perfect opportunity to enter the market.  

Properties tend to be good assets to hold on to when it comes to inflation because a home's value will ultimately rise with the inflation rates. 

Your family's growing needs or the need to relocate may require a larger space as an immediate investment. 

Buying may be financially a more favorable decision than renting. Holding a property helps in building equity.
Cons of Buying When Inflation Is High
Inflation may go down. Market trends may change, and buying during an inflationary period may lead to overspending.

The COVID-19 pandemic has created intense competition in the real estate market.
Work Through Your Inflation Concerns with an Experienced Real Estate Agent
As you've probably already realized, investing in real estate during inflation can be a hit or miss. Therefore, it's best to consult an experienced and reputed real estate agent to make an informed choice.
In the running for more than 80 years, CENTURY 21 Bolte Real Estate has been helping North Central Ohio experience our heritage of excellence. Founded in 1936 by the first female broker in Ohio, we have grown to 40 agents and five offices without a nick to their commitment.
Contact us for all your real estate investment needs today!