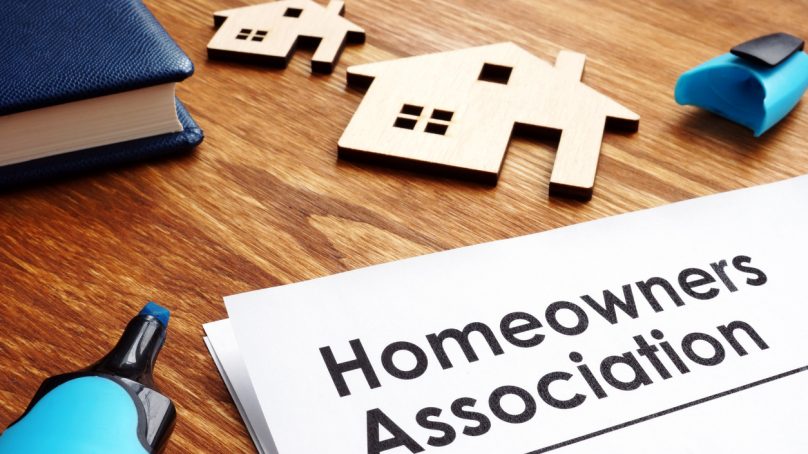 What is an HOA?
A homeowner's association (HOA) is a governing body for a community. These communities can include single-family homes, condos, or townhouses. An HOA essentially acts as a landlord or property manager; it takes care of certain aspects of the community in exchange for a fee. It also enforces community guidelines, which will vary depending on the association.
There's a good chance you'll encounter an HOA when looking for a new home. In the United States, nearly 60% of recently built single-family homes and 80% of houses in new subdivisions are part of an HOA. Let's dive into the pros and cons of an HOA and see if they're right for you.
Pros of Having an HOA
Most residents living with an HOA are happy with its services. According to a recent survey, 89% of residents rate their experience as very good, good, or neutral. Only 11% of residents dislike living in an HOA. So, what makes living in an HOA so enjoyable?
Outsourced Home Upkeep
In exchange for regular fees, HOAs handle home maintenance. They can manage lawn care, snow removal, heating and air conditioning systems, plumbing, roof repair, trash pickup, and more. Coverage will depend on the HOA and should be laid out for you before you buy the home.
You Could Sell Your Home for More Money in the Future
Houses with an HOA sell for at least 4% more than houses that don't have HOAs. Because the HOA ensures the homes in the community remain in good condition all year round, it boosts the desirability of your home.
Fun Amenities, Without the Cost
Some communities have amenities like swimming pools, tennis courts, golf courses, playgrounds, and gyms. You'll benefit from using these private facilities without fronting a massive amount of money. Some associations also have social events like block parties, community yard sales, and more.
Conflict Resolution Assistance
If you don't want open conflict with your neighbors, an HOA can raise issues for you. For example, if your neighbor refuses to pick up after their pet, you can bring it to the HOA, and the committee will deal with it for you.
Cons of Having an HOA
While most people enjoy living in an HOA, a small minority regret choosing a home governed by another body. What cons should you consider before closing on a home in an HOA?
Costly Fees
HOA fees are mandatory and can be expensive depending on the community. The fees cover the services like lawn care, snow removal, etc. They also pay for employees who work for the HOA and go into a reserve fund, which is used for unexpected emergencies like natural disasters.
Additionally, if your HOA does not have enough money in its reserves to cover the cost of a certain project, it can impose a special assessment to pay for it, meaning your monthly dues will increase.
Not Paying Your Fees Could Result in a Lien or Foreclosure
HOA fees are obligatory, and if you fail to pay them, you put your home at risk of lien or foreclosure. If a resident doesn't pay their fees, the HOA must make up the lost revenue, which it does by placing a lien on the property with the ability to foreclose, if needed.
Extensive Rules
HOAs have specific guidelines homeowners must follow, especially regarding the community's outward appearance. Garbage cans left out after trash pickup, peeling paint on your home or mailbox, having your pet off-leash, or even keeping a dirty driveway or sidewalk puts you at risk for receiving fines from your HOA.
These rules also apply to how you choose to decorate your home. Many HOAs have a list of pre-approved exterior paint colors, dimensions for fencing, what type of fertilizer or sprinkler system you have in your yard, and even types of window coverings that face the street. Some residents don't enjoy having so many rules imposed on them, which results in negative feelings towards the HOA.
Still Considering the Pros and Cons of an HOA? Talk to the Experts About What's Right for You
When you have questions about the pros and cons of an HOA, reach out to us at CENTURY 21 Bolte Real Estate. We can help you ask the right questions to make sure it's a fit for you. These questions might include asking about the financial status of the HOA, how often it increases dues and assessments, and how often it's allowed to do so.
CENTURY 21 Bolte Real Estate was founded in 1936, and we've been able to grow from our roots in the Catawba Island/Marblehead area to span all of Erie, Huron, Ottawa, Sandusky, and Seneca Counties. Our agents are handpicked for their ability to achieve our clients' goals, their level of service, communication, and dedication to our communities. We're confident our team will help you sell your existing home for top dollar and find your dream home.
Reach Out to Our Team Today
When you're ready to buy or sell, our agents will be there to help you every step of the way. Contact us today.