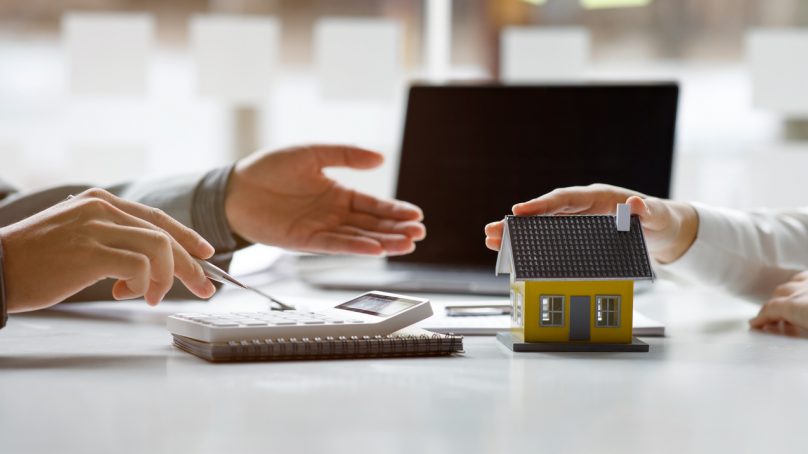 Protect Your Most Important Asset with Title Insurance
Buying a home is likely the biggest financial investment you will ever make, and there are certain steps you can take to protect your greatest asset. One of those steps is purchasing title insurance.
If you're purchasing a home with a mortgage, your lender will likely make you take out a lender's insurance policy. However, the choice to take out an additional owner's title insurance policy is completely up to you. At this point, you may be wondering, is title insurance necessary? Let's dive into what it is and how it can protect you in the future.
What is Title Insurance?
Sometimes, claims on a property may not show up in the initial title search performed by your lender. In these cases, title insurance covers the cost of paying off an undiscovered lien or defending against a lawsuit from someone claiming to own the property.
For example, a construction company may have a lien on the home if the previous owner didn't pay their invoice. Additionally, if you buy a home and find that there are unpaid property taxes from the previous owner, this insurance would protect you from paying that financial burden. Moreover, should you unknowingly purchase a property with a forged deed from a deceptive seller, it can provide a cash settlement to cover your losses or protect your right to sell the home.
Lender's Policy vs. Owner's Policy
There are two types of title insurance: lender's title insurance (sometimes referred to as a loan policy) and owner's title insurance. As previously mentioned, if you're buying a home with a mortgage, your lender will work its insurance expenses into your closing costs. The decision to add or forgo an owner's policy is completely up to you.
Lender's Policy
A lender's policy protects your mortgage lender should any property claims arise. It ensures your lender has the best claim to the property above any other liens on your home. Any time you take out a mortgage — whether buying a home or refinancing — the lender's expenses will be included in your closing costs.
Owner's Policy
An owner's policy — like lender's insurance — protects against property claims made against the home. The only difference is that purchasing this type of insurance is not necessary and only protects you as the buyer.
An owner's policy only needs to be purchased once and is usually 0.5% to 1.0% of the home's purchase price. You may also be able to save money if you buy an owner's policy at the same time as a lender's policy due to a "simultaneous issue charge." Unlike a lender's policy, you can buy an owner's policy at any time, even after closing.
However, title insurance doesn't protect you against problems caused by your own actions. For example, if you do not pay the company that replaced your roof or fail to pay your property taxes, owner's title insurance will not cover those costs. It also won't protect your home against eminent domain, when the government seizes private property to reconfigure it for public use.
Who Pays for the Policy?
As noted above, the buyer pays for the lender's title insurance policy in their closing costs. However, either the buyer or seller can pay for the owner's title insurance policy for the buyer. The state of the market usually dictates who will pay.
Where to Buy a Policy
It's up to you on which company to use for your owner's title insurance policy. You can ask your real estate agent for suggestions, but always do your own research before signing on the dotted line. You can do an online search of the ALTA Registry or go with a major title insurer.
Is Title Insurance Necessary?
An owner's policy is completely up to you, but it can protect you from losing your equity or right to live in the home if a claim arises in the future. Even for new homes, an owner's insurance policy can be helpful. Defects can still exist because the land had previous owners and the builder may not have paid all its contractors. An owner's policy can give you peace of mind that your home is protected for a relatively low cost.
Do You Have More Questions About Title Insurance? Connect with CENTURY 21 Bolte Real Estate
Since 1936, CENTURY 21 Bolte Real Estate has been helping buyers and sellers reach their real estate goals. We've grown from our roots in the Catawba Island/Marblehead area to span all of Erie, Huron, Ottawa, Sandusky, and Seneca counties. Our service-minded, communicative, and dedicated agents are licensed to work anywhere in Ohio, but we specialize in these areas because they're our home. Whether you're looking to buy your first home, upgrade to a larger home, or downsize for ease of living, CENTURY 21 Bolte Real Estate is here to support you.
Contact us with any questions you have regarding title insurance or other real estate-related topics.