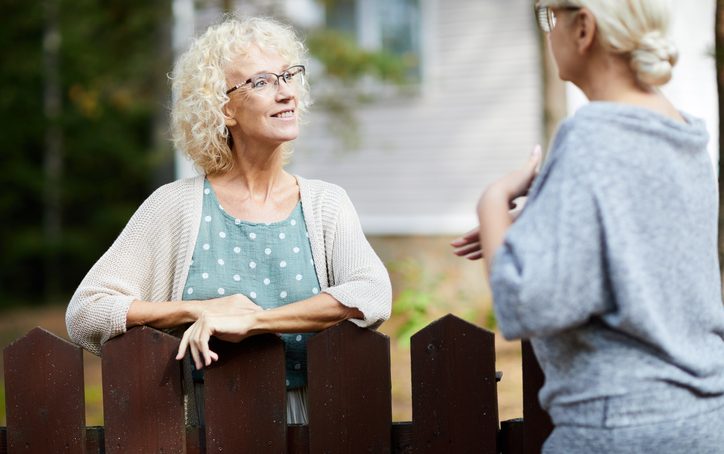 Be a Great Neighbor with These Easy Tips
Moving into a new area can be daunting. You're likely dealing with a major life change: a new family arrangement, job, or another huge milestone. These changes can be stressful on their own; when you add meeting new neighbors to the mix, it can be downright scary! The great news is, there are a few tips you can follow to foster great relationships with your community members. Learn how to be a good neighbor with these pointers from CENTURY 21 Bolte Real Estate.
Get to Know Your Neighbors
When you move into a new location, make an effort to learn your neighbors' names and what they do for work. For introverts, that might be easier said than done! However, getting out of your comfort zone and making a quick introduction can help foster a genuine, positive connection.
Prioritize Your Curb Appeal
Even one unkempt home in a community can reduce the property value for the whole neighborhood. The best way to ensure you keep an attractive curb appeal is to keep up your lawn and ensure your exterior paint is in good condition. If you want to go the extra mile, you might install window boxes, regularly pressure wash your driveway, replace your mailbox, or add window shutters.
Know Your Property Lines
When you move into your new home, be sure to find out where your property line ends. Encroaching on your neighbor's territory can provoke easily avoidable disputes. You can find your property lines by hiring a surveyor, checking your property deed, or reviewing a map from your local planning office.
Be Mindful of Your Pets
Pets can be a wonderful addition to your life, but they can also cause problems between you and your neighbors. When you take your dog for a walk, be sure to keep them on a leash, clean up their messes, and put the bags in your own trash can. Also, do what you can to keep your dog's barking to a minimum. Your neighbors will surely appreciate it!
Familiarize Yourself with the Community Rules
If you live in a homeowner's association, be sure to know the community rules before you move in. This can help you quickly acclimate to the new lifestyle, learn how to be a good neighbor, and avoid conflict with your community members. Every association is different, but there will likely be rules about parking, lawn maintenance, and quiet hours. If you don't live in an association, you'll want to follow city ordinances to avoid any disputes.
Follow Fence Etiquette
If you're planning to put up a fence in your yard, it's best practice to talk with your neighbor beforehand. They'll want to know what type of fence you're putting up and when you'll be doing it. If you're lucky, you might even come to an agreement to split the cost! Just be sure to discuss who will have the finished side of the fence.
Share Helpful Knowledge
Once you've lived in your new neighborhood for a while, you'll start to learn about the best restaurants, stores, and service providers in the area. When a new person moves into your area, offer them a "need-to-know" checklist. You can give them contact information for great housekeepers, handymen, dry cleaners or offer suggestions about the best grocery stores, restaurants, and pharmacies.
Keep the Neighborhood Clean
If you see litter while you're out and about, go the extra mile to pick it up and dispose of it in the proper area. You might even organize a neighborhood cleanup! Spend a couple of hours picking up trash, raking leaves for elderly neighbors, or doing other tasks for your community members.
Get More Tips on How to Be a Good Neighbor from CENTURY 21 Bolte Real Estate
Still not sure how to be a good neighbor? At CENTURY 21 Bolte Real Estate, we'd love to help you understand the intricacies of keeping community harmony. Our agents are knowledgeable about what it takes to be a good neighbor, and can pass that information onto you.
Since 1936, we've been helping people find their dream neighborhood in North Central Ohio. All of our agents are handpicked not only for their ability to achieve our clients' goals, but also for their level of service, communication, and dedication to our communities. We love to call North Central Ohio our home, and we know you will too.
Start the Journey Towards Your Dream Home Today
Ready to buy or sell a home? Reach out to us for more information.