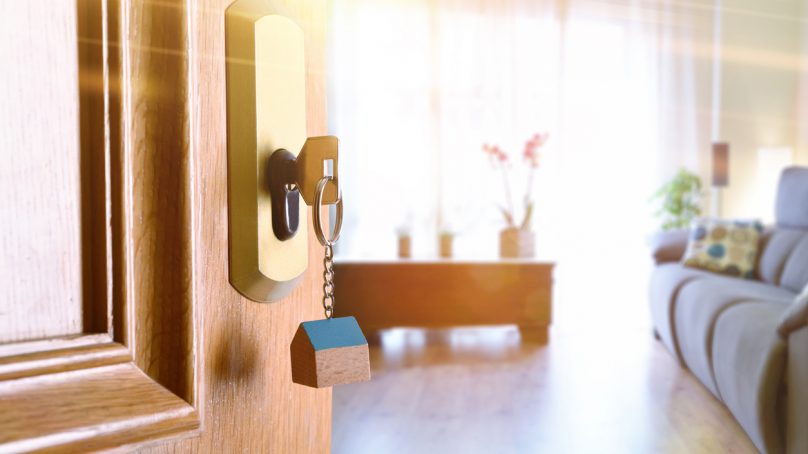 When selling your home, you'll want it to be in the best shape possible for potential buyers. Nowadays, buyers expect perfection from the homes they're touring, and clutter can cost a sale. Our tour preparation and open house checklist aims to help you in ensuring your home is appealing to buyers.
View our open house checklist in four helpful sections below.
Keep It Fresh
One of the first things you'll want to do is freshen up any dingy aspects of your home to attract buyers. Are any repairs necessary? Are your house numbers faded? Could any areas use a fresh coat of paint? Do outdoor or indoor light fixtures need to be replaced?
Another aspect of freshening up your home is making sure your yard and landscaping are in order. Is weeding needed before buyers start to visit your property? Could sparse areas be covered by new plantings? Is your deck furniture old and shabby? 
If you're buying any decor for your home prior to touring, make sure it's simple and neutral enough so as not to offend any buyer's personal style and distract them from the home's potential. One usually recommended new item to purchase in order to make your home more inviting to potential buyers is a new welcome mat that makes a great first impression.
Eliminate Extraneous Clutter
Homebuyers will want to see a potential home in a clean, organized condition. This includes obvious, open areas of your home but also less obvious places like cabinets and closets that buyers may peek into to determine size and storage potential. 
Another part of decluttering that you may not have considered is removing unnecessary or mismatched furniture pieces. Renting a storage unit during the selling process may be helpful here, or asking a friend to store some items for you in the interim. You may even want to reorganize rooms and move furniture around to make rooms appear larger than with your current furniture layout. Consult with your real estate agent for tips on how to set up your rooms in a way that's most appealing to potential buyers.
When deciding what you do and don't need to clear, keep in mind that less is better in most house-selling circumstances. Buyers want to be able to visualize themselves in the home, and having less stuff sitting around can help them to think of the house as their own rather than yours.
Depersonalize So They Can Visualize
Along the same lines as helping buyers to picture themselves living in your home, you'll want to remove personal effects before walkthroughs. Store away any monogrammed items or knickknacks and remove photos or posters from the walls.
It's easy to conceptualize why this would be a best practice in preparing your home for a tour. Think about how much photos or personalized decor draws your attention in a friend or family member's home. While people enjoy seeing photos or other personalized items, these may distract your homebuyer from the home itself. These instead direct attention to your family, making it harder for potential buyers to picture themselves in a home they identify as yours.
You'll also want to lock away and hide any valuables and make sure any bills or paperwork containing personal information is safely stowed away. This includes any art pieces or valuable decor that you are not selling with the home. Lastly, neutralizing decor like bedding, shower curtains, rugs, and more with simple solids can aid in allowing all potential buyers to visualize their own style being implemented into the home.
Clean Every Corner
You may want to get your home professionally cleaned before your real estate agent starts the touring process, or you'll need to deep clean the home yourself. Both inside and outside areas will need to be as clean as possible to present well to buyers.
In terms of indoor cleaning, you'll want to focus particularly on kitchens and bathrooms, since buyers will likely be most particular about the cleanliness of these areas. On top of scrubbing down counters, sinks, tables, and other surfaces, you'll also want to complete less-often needed tasks like washing windows, mirrors, floors, and tubs or showers. Don't forget tasks that are often left out of regular cleaning practices like dusting ceiling fans and wiping baseboards and air vents. Right before an open house, you'll also want to put out freshly washed hand towels and bedding.
Outside the house, you'll want to clean windows and screens and sweep your front porch and any other outdoor living areas. You'll also want to clean out the rain gutters before the onslaught of tours begin and either pay for a power wash or wash the exterior of your home yourself. Pay specific attention both indoor and outdoor by cleaning your entryway, since this will be a buyer's first impression of the home.
Beyond Our Open House Checklist, Bolte Real Estate Helps You Attract Home Buyers
In North Central Ohio, there's no better real estate partner to help you throughout the entire buying or selling process. Our agents are area experts, well-versed in the specific wants and needs of the best buyers in their area of focus. We'll give you honest, expert advice and help you prepare your home, listing, and other marketing materials prior to the touring process. During tours and open houses, our friendly, people-focused REALTORS® will always show your home in the best light.
To get started in the process of selling your home to the best buyer in the right timeline, contact CENTURY21 Bolte Real Estate today.