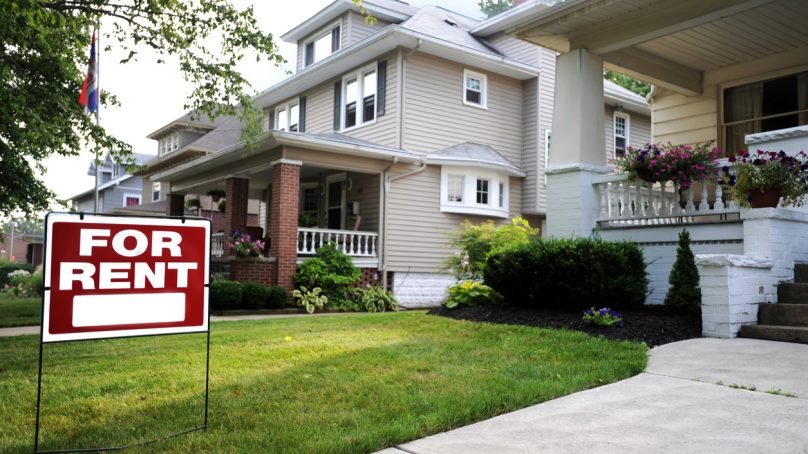 Since the rise in popularity of rental apps like Airbnb and Vrbo, securing guests for a rental property and earning passive income has never been easier. With nearby attractions like Cedar Point and the Lake Erie Islands, North Central Ohio is the perfect place for buying an investment property.
However, finding, buying, and readying an investment property for rental in the first place is a huge undertaking. You'll have to consider many different aspects of property options before deciding on one if you want to ultimately see a decent return on your investment.
Prior to starting your investment property search, you'll want to prepare yourself for the process. Before deciding to take the plunge, here's what you'll need to consider:
Financing and Securing a Mortgage
The first step in any property-buying journey is securing financing. One common mistake made by many homebuyers is starting the property search prior to getting preapproved for a mortgage. This leaves buyers unprepared in case they stumble across the perfect home, since they'll be unable to jump in to bid on their dream property until they hear back about their financing.
Preapproval also helps you figure out what size of property and what price point you can actually afford to set your expectations realistically from the outset. This will help guide your initial search as well as assist you in making decisions about which potential updates you can afford to make before renting the property out. Flourishing as a rental property owner depends heavily on proper planning and great decision-making, so being well-educated on your budget and potential return on investment every step of the way will be essential to your success.
Finding a Good Investment Property
Once you've secured financing and are ready to jump headfirst into the home search, you'll need to consider which elements you're actually looking for in a rental. This is not a one-size-fits-all scenario — what works in one area may be completely different from what works in another area.
To start, you'll want to think about what renters will be doing in your target location. Will they be spending a lot of time inside or mostly be outside? What local attractions will they want to be close to? Does your area attract more long-term or short-term renters? Looking at the current listings for popular nearby rental properties can help inform and inspire you to choose the best property possible for renters in your location.
Another common mistake you'll want to avoid is choosing a rental home that needs too much work. Especially if it's your first time searching for an investment property, unless you're especially well-versed in home repairs, it's better to avoid major fixers. Otherwise, the home can quickly turn into a money pit, starting your rental-owning journey off on the wrong foot.
Updates to Increase Your ROI
While you won't want to choose a property that's too much of a fixer-upper, making some smaller, aesthetic updates can help attract more renters to your property. Redoing the landscaping, switching out fixtures, or adding a fresh coat of paint are all ways to make the property feel new and inviting.
Again, you'll want to prioritize the updates that will be most important to renters in your specific location. There are many cost-effective, yet visually or functionally effective updates you can make — even the smallest touches can help renters feel welcomed on your property — so pay attention to the details.
Keep in mind, you can only make a first impression once, so make sure your curb appeal and entrance area are in order by cleaning, switching out the welcome mat, and replacing the front door if necessary. Inside the house, having clean, new-looking flooring and ample light are great ways to ensure visitors feel comfortable in the home.
Being a Good Rental Owner or Landlord
When it comes time to finally start renting your property out, your job isn't over — in fact, it's just begun. Now, depending on the length of visitors' stays in your property, you're transitioning into either a landlord or, at the very least, the person every guest calls when they need help with the home.
So when something breaks, ensuring quick and reliable maintenance becomes your responsibility. When the guests are too loud or causing issues with the neighbors, that becomes your issue too. And when renters are dodging payments and need to be evicted, handling that situation is a part of your new role as well.
There are a number of ways to handle tough situations with tenants or short-term guests, but you'll want to make sure you have policies in place to deal with potential issues ahead of time. And if you'd rather handle preparing the properties for rental and not dealing with the tenants, you can even pay a management company to run this side of things for you.
Ready to Buy an Investment Property?
One essential consideration we haven't yet mentioned is partnering with the right real estate agent that knows the area and can advise you on the best location and property for your investment. If after going through this list you decide you're ready to embark on searching for your first investment property, CENTURY21 Bolte Real Estate is here to help.
With popular tourist destinations nearby, North Central Ohio is the perfect place for buying an investment property. And with over eight decades of area experience, CENTURY21 Bolte Real Estate's team of expert real estate agents will help you find the best North Central Ohio rental property available to you.