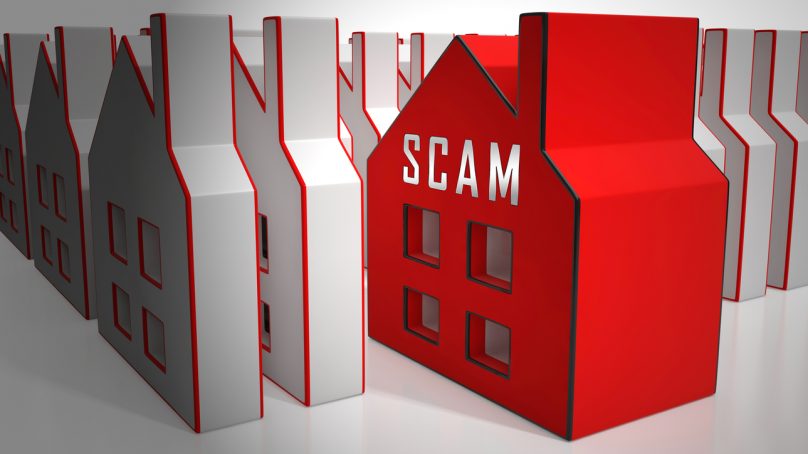 Protect Your Information from Real Estate Wire Fraud in 2021
Consumers need to be particularly vigilant about fraud while completing a real estate transaction, since the handoff of identifiable information and large sums of money may be happening virtually, especially now. Real estate wire fraud is far from new, but many scammers are taking advantage of real estate transactions becoming more reliant on digital communications to trick more homebuyers into sending them money and valuable personal information.
Wire fraud is one of the fastest-growing cybercrimes in the U.S., with the FBI's Internet Crime Complaint Center receiving 467,361 complaints in 2019 (an average of nearly 1,300 per day) and recording more than $3.5 billion in total losses. COVID-19 has exacerbated this with increased online transactions — the number of fraudulent emails and text messages spiked by nearly 700 percent early on during the pandemic.
For a broader list of multiple real estate scams to look out for during the home buying or selling process, check out another one of our blogs. For a deep dive on real estate wire fraud including best practices for avoiding it, read on.
What Is Real Estate Wire Fraud?
Real estate wire fraud most commonly occurs during closing since this is the part of the process when a home buyer expects to exchange money. Many scammers attempt wire fraud by sending home buyers fraudulent information about where to send escrow or other funds.
Victims will receive a fake email, text message, or phone call from a "representative" of their lending or title company containing false information about where to send escrow funds. The communication will often be sent from a phone number or email address that appears correct but is actually one number or letter off. Some scammers will even create spoof websites that look similar to the company you're working with to sell you on the scam.
If you end up sending the money, the fraudsters will immediately withdraw the funds, scamming you out of the finances you've set aside for escrow. Once this happens, your money will be extremely difficult to recover.
How to Protect Your Money
If you receive wiring instructions in a message or email, before you send funds anywhere, make a call directly to your real estate agent, title company, or lender. You can check original documents from your lender and call the phone number on those papers to make sure you're calling the correct person. It never hurts to double-check instructions when large sums of money are involved.
The Real Estate Fraud Prevention Coalition put together resources containing best practices for digital hygiene to help consumers protect themselves from these types of scams. They suggest that you remain suspicious of any changes to payment information, double-check email addresses on potentially illegitimate emails, ask your bank to confirm the name on an account before sending a wire, and call the title company immediately after wiring to confirm receipt of funds.
How to Protect Your Personal Information
Virtual real estate interactions also have a high risk of identity theft if not handled properly. Scammers may target the capture of personal information like your Social Security number that allows them to open up accounts under your name.
This is usually a longer-term scam than wire fraud. Sophisticated cybercriminals may hack into your accounts and monitor your information for six or more months before acting on it.
Personal information like your full name, birthdate, address, and Social Security number will be shared over time with agents, lenders, and title companies. If a scammer has access to your account, they'll be able to collect this information as you share it with the professionals you're working with on the sale. If they hack a real estate professional's account, they might be able to steal many people's information before getting caught.
To avoid this, right before you start a real estate transaction is a great time to change passwords and make sure you're not reusing them in multiple places. Best data hygiene practices also suggest that you add two-factor authentication to important accounts like your email, so anyone trying to access it will need to put in a one-time code received through another communication method before logging in.
Another essential tip is that you should never use public WiFi when accessing or sending personal information. You should also check with your real estate agent on best practices for sharing your information securely, and ask them what they are doing on their end for data protection.
Through the entire home buying or selling process, pay attention to your accounts. If there is any suspicious activity, call your bank and freeze all methods of withdrawing funds immediately to lessen the damage. You can even invest in identity theft protection for an added layer of security. Ultimately, the cost of additional protection will be well worth it if your information and hard-earned money are safe.
For Sale by Owner Homes Are at High Risk for Scams
For Sale by Owner (FSBO) homes are at especially high risk for buyer fraud, because the homeowners who are selling don't have experience with spotting and avoiding scams. They likely won't have standardized procedures in place for screening potential home buyers like real estate experts would.
Scammers on the buying side may target FSBO properties because they'll likely be easier to hack and less likely to notice a data breach than real estate professionals. Some fraudsters may pretend to be a qualified buyer and try to get the owners to go under contract with them, which may ultimately land the homeowners in a long legal battle. This is something to consider when deciding whether to enlist the help of a realtor in selling your home.
Avoid Real Estate Wire Fraud with the Right Agent
Working closely with a trusted real estate agent is the most essential part of ensuring your real estate transactions are safe. We've developed and adopted best practices for screening and data hygiene in our more than 80 years of experience in the real estate industry in North Central Ohio. We know how to spot scams and protect our clients' information and hard-earned money. Whether you're buying or selling in North Central Ohio, CENTURY21 Bolte Real Estate is a partner you can depend on.