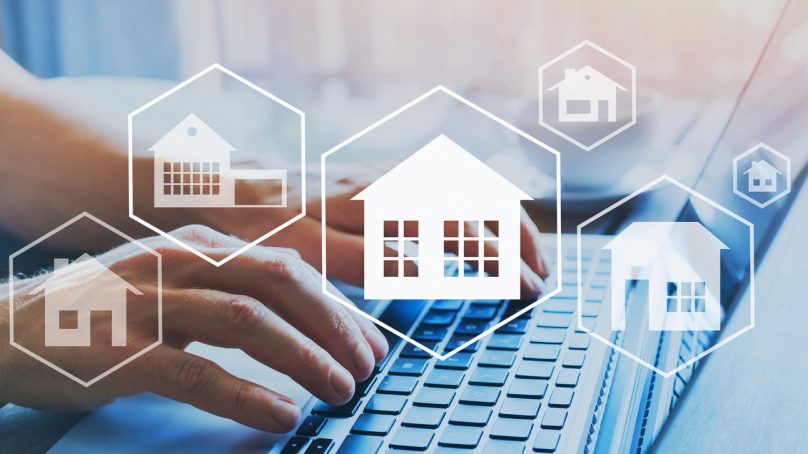 The Meaning of MLS in Real Estate and How an Agent's MLS Access Benefits the Sale of Your Property
If you're thinking about buying or selling a home, then you might have heard the term MLS. If you're not familiar with the term, you may be wondering about the meaning of MLS in real estate, as well as how and why MLSs are used by real estate agents.
MLS stands for multiple listing service and involves agents cooperating with one another on producing buyers for a myriad of property listings. The concept stems from the late 1800s when brokers would meet in-person at local association offices and discuss properties for sale. If one agent had an interested buyer, the listing agent would agree to split the profits with them, creating a mutually beneficial transaction.
Now that so many real estate transactions have moved online, the more than 800 MLSs in the US today are mainly in the form of private databases separated by region. Agents in the area list their properties for sale on the local MLS to increase exposure and browse properties for sale by nearby agents for their clients who are looking to buy a home. In any sale through an MLS system, the listing and selling brokers share the commission, providing an incentive for both parties.
An MLS can usually only be accessed by licensed real estate agents or brokers, which is a huge disadvantage for FSBO or For Sale By Owner homes. Agents will often have access to multiple MLS systems by paying dues to be a part of a region-specific MLS, the information from which then gets pulled into multiple popular national listings services.
Now that you know the meaning of MLS in real estate, here is a list of benefits that access to an MLS provides.
4 Major Benefits of an MLS
Higher Exposure for Your Home Listing
An MLS listing will give your property higher exposure, so you'll be more likely to connect with a qualified home buyer with a strong offer on the sale of your home. Since only qualified agents have access, potential homebuyers will also be vetted, so your agent will only be contacted on behalf of serious, qualified buyers. This translates to more value for the sale of your home.
This poses a significant challenge for FSBO homes, who may find themselves engaging with less serious or unqualified buyers, or having trouble gaining traction on their property due to lack of exposure. For these reasons plus a homeowner's lack of real estate industry experience, the vast majority of FSBO homes are also often sold for less value and after more time than homes represented by agents.
More Options to Choose From as a Buyer
On the flip side, buyers will have access to more listings and options through an MLS, which makes it more likely that they will find a home that suits their needs. Access to a wider variety of listings can mean fewer compromises on interested buyers' wish lists for their future homes.
Homebuyers will also enjoy the same benefits as sellers in terms of only interacting with legitimate sellers and avoiding real estate scams, which continue to become more common as real estate processes become more virtual. An MLS helps agents connect the best buyers with the right home for them much more quickly and accurately, providing vast benefits for both sellers and buyers, as well as their respective real estate agents or brokers.
Faster Home Buying or Selling Process
One of the most stressful and nerve-wracking elements of the home buying or selling process is how long the process can take. Since homes represent one of the largest lifestyle and purchasing decisions, a long home buying or selling process keeps you immersed in uncertainty about the future.
Both buyers and sellers don't want to be living for too long in a house that doesn't work for them while trying to find the right home or buyer. And if you're selling your home, the last thing you want is to get stuck paying two mortgages if you move before finalizing the sale of your previous home.
An MLS speeds up the process by connecting the right home buyers and sellers more immediately. As mentioned previously, the combined high exposure for MLS listings and additional options for buyers lead to better quality buyer and home connections made faster.
Higher Quality Online Listings
Trying to collect and verify all appropriate information and take professional quality photos of rooms from the best angles can be tricky for homeowners looking to sell. Real estate agents have ample experience in producing high-quality listings and will be able to capture all necessary information and beautiful images that will help you sell your home.
Although social distancing standards across the country have provided obstacles for the real estate industry, agents have adapted by creating better online content for virtual listings. As a buyer, better quality listings mean you can count on having all of the relevant, detailed information you'll need about a property to make an informed buying decision.
CENTURY 21 Bolte Real Estate Grants You MLS Access
Working closely with a trusted real estate agent that has access to an MLS will help you sell your home or find the right home faster and with better value. Whether you're buying or selling in North Central Ohio, CENTURY 21 Bolte Real Estate is a partner you can depend on to always deliver on your best interests.