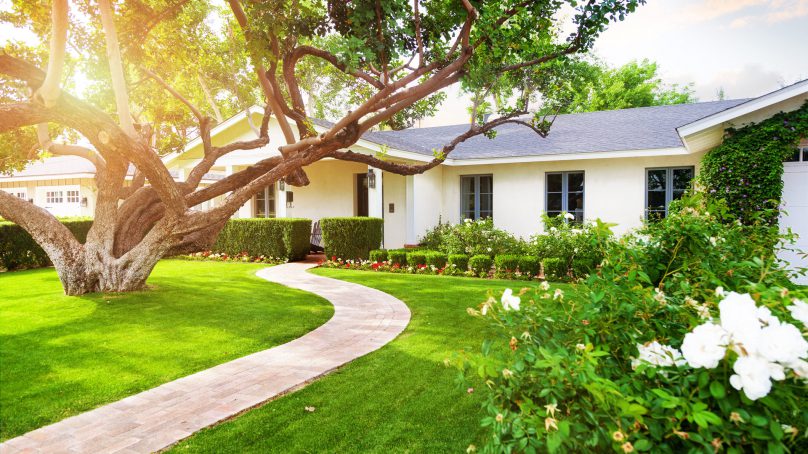 To Get the House of Your Dreams, You Have to Know What You Want
The home buying process can be overwhelming — that's why it's vital to take some time to reflect on what you want out of a new house before you start seriously searching. If you're considering buying a new house, there are probably several locational, stylistic, and practical elements that you're already weighing your options on, and likely some that you haven't even thought of yet. Putting together a house hunting wishlist is a great way to make sure you're considering all of the options and prioritizing their importance to you.
Ultimately, thinking about the lifestyle you and those you're moving with (whether that includes a significant other, family members, pets, or other housemates) want to have in your new home will be invaluable in helping you decide on what to look for across various aspects. Many aspects of your living space have the potential to enhance your current lifestyle in order to focus better, relax more, and enjoy life in your new home.
Here are the elements you should consider when it comes to visualizing your dream home and creating your house hunting wishlist.
What Does or Doesn't Work in Your Current Home?
On a scale of 1–10, how much do you like your current home? If you rate your home high on this scale, maybe you're looking for a similarly-styled home with simpler changes like more or less space. If you rate your home lower, you might be looking for options that are more drastically different from your current living situation.
To help you pinpoint areas for improvement, as well as those spaces that are already optimal for your lifestyle, ask yourself a couple of follow-up questions. What are your home's best and worst qualities? What are your favorite and least favorite rooms and why? Answering questions like these will help you to decide in which areas you already know what you want, so you can direct your attention toward researching options for spaces that you may not know quite what you're looking for yet.
Where Do You Want to Live?
Most potential home buyers will already know how essential location is to any home search. Do you want to live in a busy area with lots to do, or a little further out with nature elements more prevalent? Are you bothered by noise, activity, or traffic? Do you want to be within walking distance of nearby amenities, shopping areas, or restaurants? All of these considerations of the lifestyle you want will be contributing factors to your location decision.
In perhaps the most integral decision when it comes to location, you'll need to determine how long of a commute you're willing to undertake for work. Another important consideration involves browsing good school districts in the area if you currently have or want kids in the near future. All of these factors combined will give you a better idea of where you might want to begin your home search.
What Size of Home Do You Need?
As in any other aspect, thinking about your current lifestyle and how you might like to improve it in a new space is a great angle to approach making size-related decisions for your house hunting wishlist. Do you have the right amount of space currently or are you looking for more or less? What amount of square footage does your current living space have, and what approximate square footage range do you think would better fit your spatial needs?
Depending on how many people will be living with you in the new home, you'll also have to make the following spatial decisions to best suit everyone's needs. How many bedrooms and bathrooms do you need? Should you look for a single-family home, multi-family home, condo, or townhouse? These are all early-stage questions that will heavily impact the direction of your search.
Which Architectural and Design Styles Do You Like?
Do you like or dislike the style of your current home? If you like your current house's style, then it'll be easy to know what you're looking for. However, if you don't like the style of your current home, you may need to complete extensive research on other home styles to learn your preferences.
Regardless, it's smart for every potential home buyer to look up different home styles to see what they like or don't like. With other more important logistical considerations at play like location, size, and budget, you'll likely want to give your realtor options for different home styles you may enjoy if a house checks all of the other boxes.
Move-In Ready or Fixer-Upper?
Buying a house with opportunities for adding new finishes, completing renovation projects, or executing updates can help you save money upfront and improve your home's resale value in the long-run. However, you'll want to be strategic about these decisions in order to ensure that your lifestyle while in the home is enjoyable and that you don't end up losing money through unexpected necessary repairs or due to a lack of experience with DIY home renovations. Here are some questions to consider in the decision between seeking a turnkey home or fixer-upper.
How long are you planning to live in this home? How might the housing market change over this time period? Do you have the time, resources, and/or knowledge for extensive renovation projects? Are you okay with making compromises upfront so you can renovate over time and individualize your home? Is there wiggle room in your renovation budget to accommodate unexpected circumstances? This is a great area to have your real estate agent weigh in and help advise you on which issues might arise in older homes, and how much you might be able to handle.
What Do You Want Outside?
This is a pretty self-explanatory consideration area and its essentialness will depend on how much time you or those living with you will want to spend outside. How important is having a nice yard? Do you have dogs or kids that would utilize this area frequently? Do you entertain outdoors often?
Again, constructing this portion of your house hunting wishlist will be greatly helped by weighing your opinions of your current home's yard. How do you feel about the outside spaces and features of your current home? Is there anything specific missing that you want in this area? Anything you particularly like that you'd like to see recreated in a new home's outdoor space?
Finalizing Your House Hunting Wishlist
Lastly, you'll want to prioritize these areas so you know what you're okay with compromising on, and what is a must-have. It'll be difficult to find a home that has absolutely everything you may want in a dream home, so differentiating between absolute needs, highly-weighted wants, and lower priority extras will be invaluable information for your realtor in providing you multiple quality options to consider.
Of course, you should also be consulting with your significant other, family members, or any others you may be moving with throughout the creation of your house hunting wishlist in order to make sure your visions are aligned and everyone's needs are addressed. This will also help you to identify areas where your wants diverge upfront so you're ready to explore different options throughout your search.
Expert Advice to Help You Make the Best House Hunting Wishlist
A trusted real estate agent can help ease the confusion of your house search and simplify the process of putting together your house hunting wishlist. Serving the North Central Ohio region since the 1930s, CENTURY21 Bolte Real Estate has been helping people find new homes that fulfill their wishes for 80+ years. We've collected some of our vast expertise into buyer's resources that you can browse for more information prior to starting your search.
With agents passionate and knowledgeable about every North Central Ohio community, we can walk you through the entire home buying process to make finding a house that suits your needs painless. Contact us today to find out how CENTURY21 Bolte Real Estate is the partner you need to get the house that you want.