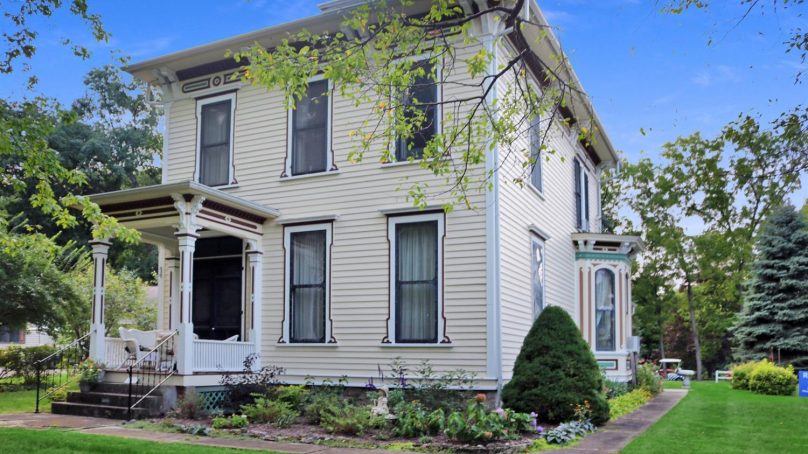 Return to Nature with the Lake Erie Lifestyle
Lake Erie homes are beautiful this time of year with the changing season, and the houses on popular Put-in-Bay Island are no exception. Featuring breathtaking sunsets and views and beautiful foliage, our Put-in-Bay homes for sale are the perfect places to immerse yourself in nature while remaining close to the island's many amenities.
Lake Erie island living offers many chances to get outside safely during this time, with nearby access to hiking trails, nature reserves, and a state park. That's why living in Put-in-Bay provides a low-stress lifestyle and high quality of life. As an added bonus, many of our Put-in-Bay homes for sale include enough space to work from home.
Here are a few homes for sale in Put-in-Bay that are available now.
Current Put-In-Bay Homes for Sale
1 Bed, 1 Bath, 528 Sq. Ft. | $199,000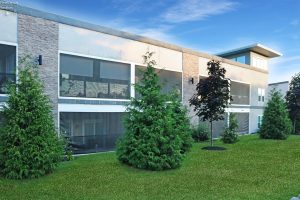 This fully furnished one-bedroom, one-bathroom Banyan Cove condo was newly built in 2016. It features high-end finishes and conveniences, including stainless steel appliances and an in-unit washer and dryer. A balcony with two access points from the living room and bedroom gives you the perfect opportunity to relax outside.
The condo also has a sleeper sofa, which allows you to accommodate any overnight guests. Condo owners have access to additional amenities, including a shared outdoor space with a pavilion, lawn chairs, and grills. These condos are in a convenient location — only a five minute walk away from most of Put-in-Bay's shops and restaurants, providing the perfect balance between island relaxation and the excitement of downtown.
4 Beds, 2 Baths, 1,514 Sq. Ft. | $285,000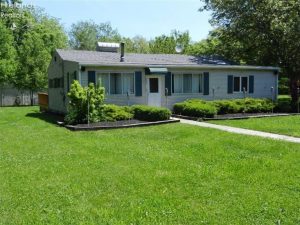 Located close to the State Park Beach and Saunders Golf Course, this open concept four-bedroom, two-bathroom home offers the best in price and opportunity on the islands. The full acre of land on this property features a large back deck and firepit, perfect for getting outside while still staying cozy on chilly autumn nights.
2 Beds, 1 Bath, 968 Sq. Ft. | $309,000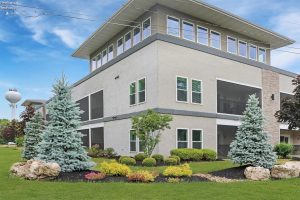 This beautiful two-bedroom, one-bathroom Banyan Cove lower-level corner condo features updated finishes like new stainless steel appliances and custom white porcelain flooring. It has two porches for chances to get outside during your morning cup of coffee, throughout the day working from home, or evening relaxation. This condo is currently vacant, so you can make it feel personal by fully customizing it with your individual taste in furniture and decor.
Additional outdoor space and seating is available to condo owners in Banyan Cove, complete with grills for outdoor cooking. Banyan Cove is also just a short walk away from town for when you want to get out of the house.
6 Beds, 2 Baths, 2,900 Sq. Ft. | $495,000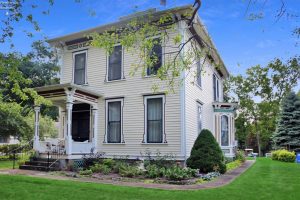 This large family home is meant for year-round living. It's located in a prime spot just a short walk away from the school, churches, pools, island attractions, and local restaurants. The property includes just over a half-acre of land and two shaded porches coming off of the house, providing ample space for entertaining and relaxing outdoors.
Built in 1875, this home has abundant living space, making it ideal for entertaining. The spacious kitchen gives you plenty of storage and counter space for when you're hosting family and friends for meals. There is also a gravel driveway behind the house for private parking.
This timeless home and its charming features have been well-maintained over the years, making it the perfect place to spend quality time and capture moments with family and friends for years to come!
4 Beds, 2 Baths, 2,024 Sq. Ft. | $698,000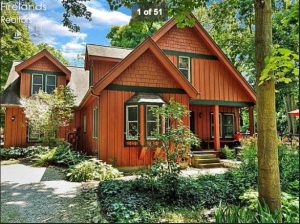 This large property provides an exciting investment opportunity with two currently permitted long-term rental apartments located in the barn building on-site. The unique four-bedroom, two-bathroom Cedar Lodge main home features spacious bedrooms and abundant living space.
The private location of this property offers the tranquility of woodland living, while still being conveniently close to the ferry and airport. It is also within walking distance of the local nature center and a short walk away from the South Bass Island State Park where you can enjoy an afternoon in nature or an evening sunset.
Among the well maintained outdoor areas, you'll find a deck, a fire pit with seating, shed storage, and even a chicken coop. This property provides you with several opportunities to spend time outside, either on-site, or at local nature destinations.
Find Other Put-in-Bay Homes for Sale
If none of these homes satisfy your search, you can browse more Put-In-Bay homes for sale on our Lake Erie Islands listings page. Don't forget to also sign up for email updates from us so you'll never miss out on opportunities and always know the latest options available. Just tell us what you're interested in, and we'll send you the details as new listings are added.
If you are considering one of the Put-in-Bay homes for sale in this post, please complete the form for that property or contact its listing agent. We will reach out right away to give you more information or schedule a showing.
If you're just starting your Put-In-Bay house search, reach out to a C21 Bolte Real Estate agent today. We will help you find the Lake Erie island home of your dreams!