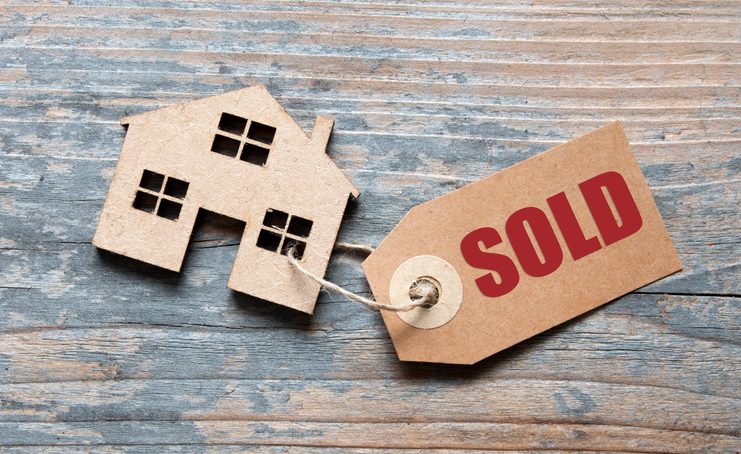 If not for a couple of major sticking points, you might say there has never been a better time to be selling a house than right now. Low housing inventory remains a constant in the market and can be an obstacle to those wishing to buy a home. But with low inventory comes an increased demand for what is available, and sellers can benefit from the situation.
And make no mistake, the current climate is conducive to selling a home. Mortgage rates — currently just over three percent for a 30-year, or 15-year, fixed-rate loan — are at historic lows, which means there are more potential buyers who can afford to get a home.
Add in the low housing inventory, and you have more competition for what's available. Then there's the rebound effect, where potential buyers from the spring are finally diving back into the market after a season spent dealing with the initial wave of COVID-19 across the country.
But all of that remains good news if you're looking to sell a house now. Realtor.com, in research conducted through July 2020, said the average median listing price for homes is up more than 10 percent over the same period a year ago.
According to the August 2020 monthly housing market indicators update provided by the U.S. Department of Housing and Urban Development, the purchase of previously (pre-existing) owned homes climbed by 24.7 percent. It's an improvement of 8.7 percent from a year ago, and the sales pace is the strongest in the U.S. since late 2006.
The National Association of Realtors recently projected that 2020 nationwide sales will finish ahead of 2019 and forecasts a huge jump — 8 percent — in 2021.
What Else to Consider if You'll Be Selling a House Now
But what about those sticking points? If you decide to sell, you'll likely be able to sell your home — at a price you set — in fairly quick order.
But after doing so, you'll probably find yourself on the other side of the equation. It's a seller's market, at the moment, and if you're not set with your new residence before selling your old one, you could run into problems.
First, you should research your financing options and plan accordingly. Trying to buy a new home while still carrying a mortgage on your current home is a tight-rope act that will cause stress.
You should also be prepared for higher costs because of low inventory. The same reasons why it was easy to sell will be the same ones that will make buying your next home more difficult. For instance, Realtor.com noted that the housing inventory is down 36.4 percent from the levels seen in 2019 — and that number is 38.1 percent in larger markets.
Housing prices are up. In Ohio, the markets in Cincinnati and Cleveland have seen average median list prices climb 17.8 percent and 15.6 percent, respectively, from a year ago. Those are the second- and third-highest jumps among the nation's top 50 markets over the last 12 months.
And if you sell a house now, you should be prepared to adjust when buying your next one with some potential deal-sweeteners. Here's one example: Per an Inman.com report, there was a 20 percent increase in buyers — from a year ago — who elected to waive their right to a home inspection to make their offer look better to the seller.
Dealing with such quirks is a strong reason why you should work with an established, local real estate company when selling a house now or in the future. CENTURY 21 Bolte Real Estate, for instance, can tell you if such recommendations are out of line or coincide with what is going on in the current market.
We Can Help You Sell Quickly
If you're committed to selling your current home in North Central Ohio, no one is better equipped than CENTURY 21 Bolte Real Estate to help you do it as efficiently as possible.
With roots in the region that go back to the mid-1930s, CENTURY 21 Bolte Real Estate has developed a network of local resources and contacts that help serve its clients in their quest for housing solutions.
Even in the current climate, CENTURY 21 Bolte Real Estate has been able to adapt and thrive. Over the last two months — July and August of 2020 — we have managed the buying and selling of homes that have averaged just four days in time-on-market. The average list-to-sale price ratio over the last two months has been 97.5 percent. CENTURY 21 Bolte Real Estate has excelled as homes have sold fast and virtually at asking price.
As fewer people embark on selling a home now, you'll want an experienced group helping you in these times of low housing inventory, potential bidding wars, and frenzied open houses.
You Can Count on Us
CENTURY 21 Bolte Real Estate has the experience, expertise, and knowledge of the local market to help you navigate the current housing environment. Whether you're selling a house now or buying — or both — Century 21 Bolte Real Estate has been helping those in North Central Ohio for more than eight decades and operates as the region's largest brokerage.
Our team of agents will be by your side every step of the way to make sure you're completely satisfied with your buying or selling experience. With five offices across North Central Ohio, CENTURY 21 Bolte Real Estate is well-suited to find new, potential-filled opportunities.
Contact us today to help you get your current property on the market, or to help you find your next home.