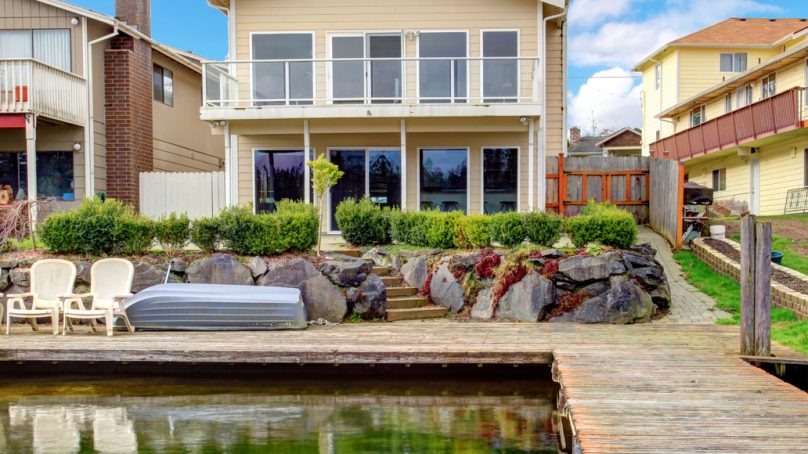 Life is Better Out Here on the Lake
Want to know what it's like living on the lake? With Lake Erie homes for sale in beautiful destinations like Kelleys Island, South Bass Island, and Middle Bass Island, there are multiple options to fit your lifestyle and needs. For some, these areas are considered a getaway destination, but for those living on Lake Erie, it's simply an everyday way of life that they couldn't imagine being without.
Beach availability, access to different wildlife preserves and parks, and proximity to marinas and docks for boat owners are just a few of the benefits of living on the lake, not to mention Lake Erie's vibrantly colored sunsets and breathtaking year-round views, especially when the seasons are changing. Lakefront homeowners also mention the stress relief they feel as well as the better overall health that is associated with living on the lake.
Let's take a look at some properties that are currently available on Lake Erie.
Available Lake Erie Homes for Sale
1 Bed, 1 Bath, 668 Sq. Ft. | $124,800
This charming third-floor, one-bedroom, one-bathroom condo lies in the heart of vacationland. The condo has been recently painted with new carpeting installed last year. The shores community offers amenities that include a sun deck, private pool, tennis courts, and beach access to make for the perfect vacation spot. Relax on your private balcony while enjoying sunsets to finish off a wonderful day spent at the lake.
3 Beds, 3.5 Baths, 2,362 Sq. Ft. | $424,900
This beautiful three-bedroom, 3.5-bathroom condo in Harbor's Edge is being offered turnkey. All you need to bring are your bags. Located conveniently on the club side of the Catawba Island Club Golf Course, it offers a view of the 18th green and the marina in the distance. Be the first to take advantage of the newly renovated master bathroom with a soaking tub. And be sure to stay warm on the chilly Lake Erie nights with the wood-burning fireplace. The spacious loft area is perfect for entertaining guests.
Its central location with easy access to Catawba Island State Park, shopping, Miller Ferry, and restaurants will make you feel like you have everything you need. Harbor's Edge offers a community pool and tennis courts, laundry facilities, and more.
Lot/Land | $575,000
This plot of land provides you with the perfect opportunity to build your dream home on Catawba Island with a view of five Lake Erie Islands. Ninety feet of lake frontage with two acres of land overall offer you plenty of room to build with more to spare. This lot is located on NE Catawba Road across from Twin Oast and down a 1000′ stone lane. There is currently a small cottage of about 800 sq/ft that is located on the property that is livable and attached to a well and septic system. Natural gas is also available. Don't let this opportunity pass you by!
5 Beds, 3 Baths, 3,660 Sq. Ft. | $749,000
This five-bedroom, three-bathroom longhouse is nestled away in the woods with a gated entrance, providing you with a quiet and serene atmosphere. It was built in the post-and-beam tradition of a Viking Longhouse using 46 tons of white pine timber from New Hampshire. The vaulted ceiling in the great room reaches a height of 25 feet and displays the craftsmanship that went into building the home. The kitchen features modern appliances and includes a wood-burning stove.
The workshop is 27×16 ft. Built by island artist Edward Hill in the early 1980s, he used the Longhouse for his working studio, gallery, and public tours, as well as for his island home. Come home to this quiet masterpiece at the end of your day and enjoy 25 ft of waterfront right on Lake Erie.
How to Search for Additional Lake Erie Homes for Sale
If you'd like to search for more Lake Erie homes for sale, feel free to visit our Lake Erie listing page or contact us to start your search as real estate season begins to pick up.
If you happen to find a home that you'd like to learn more about or want to visit in person, simply complete the form for that property or contact the listing agent for it. We will be in touch with you right away to assist you.
And don't forget to sign up for list alerts via email. There's no better way to stay up-to-date on all of the newest listings coming on the market. Simply tell us a bit about what you're interested in, and we'll send you listing details as they become available. This is a great opportunity to stay ahead of the competition — particularly as real estate season picks up.