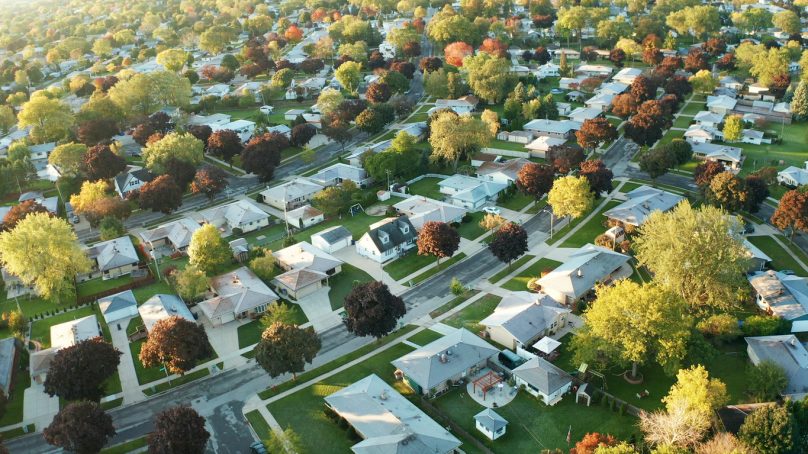 COVID-19 has hit the nation hard these last couple of months as states have implemented stay-at-home orders, non-essential businesses have been forced to shut down, and American citizens have had to abandon their normal everyday lives. Despite these massive shifts, the Ohio real estate market has actually remained healthy throughout the pandemic. And now that the country is slowly beginning to open back up, things are only expected to get better. For this housing market update, let's take a look at some of the statistics from Q1 of 2020.
Q1 2020 Housing Market Update
Firelands MLS, a database of real estate listings by real estate agents in the Ohio area, had a strong first half of Q1, but understandably, the second half of the quarter was affected by COVID-19, which skewed the overall quarterly data. The average price of a house sold in Q1 was $156,000. Houses were also on the market for slightly less than 100 days, and the volume of properties sold was up 19 percent when compared to Q1 of 2019.
Things began to change in April as listings were down 34 percent compared to April of last year. Pending sales were also down 18 percent in comparison to last year. Overall, there was a lack of inventory as people took their homes off the market or opted not to list them at all. Expectations for a May bounce-back are high, however.
There is still plenty of demand for housing, but it mostly resides in the primary market (homes where families spend most of their time as opposed to second homes). The COVID-19 epidemic has caused a significant slowdown in the vacation market as not as many people are looking for vacation homes given the uncertainty of these times.
Looking Ahead
As we continue into June and make our way into the summer months, we expect there to continue to be a shortage of housing inventory. Sellers have and are continuing to put their real estate plans on hold until they get a firm direction of where the economy is going and where the country is headed. Unfortunately, this coincides with a time when the real estate market is normally extremely busy.
Buyers Need to Be Prepared
Due to the shortage of inventory, buyers need to be prepared to act when searching for a home. It's important to make sure you're pre-approved and have everything in order so that when a house comes on the market, you're able to act swiftly and make a decision. Check out our blog on Why Pre-Approval is So Important for help in navigating this process.
The shortage of inventory can also lead to many multiple offer situations as well. To make sure you're prepared for this — whether you're a buyer or a seller — take a look at our blog What You Should Know About Being in a Multiple Offer Situation. This can often be a complex and frustrating experience, but this post explains what to expect and how you can make the most of the situation to better compete against other buyers.
Since buyers are being forced to make such quick decisions, there's been an uptick in buyer's remorse, where buyers sleep on their decision for a day or two, wind up getting cold feet, and ultimately pull their offer off the table. As a seller, this is something you'll need to be prepared for. If you're a buyer, be sure to carefully consider your decision. If you retract your offer, there is a good chance there will be someone else who'll offer after you. If you start to regret your decision, it may be too late.
Vacation Market
Given the increase in virtual/remote work and a rise in employees working from home, people who are living in the suburbs no longer need to go into the city on a daily basis, and even going forward, they likely won't need to do that as much as in the past. Remote work will give people the ability to remain at home and will have a positive impact on the sale of vacation homes. Remote employees will be able to spend more time in their vacation homes since they don't need to be in the office as often or at all.
It will be interesting to see how this shift in working environment affects owners' decisions on whether to retain their primary residences. If people can work remotely, either full-time or for most of the week, they may consider relocating to a secondary home that's still within their region. Future housing market updates will determine whether this is the case.
What's Next in the Ohio Housing Market?
The market continues to remain active, and prices are staying steady at the moment. The National Association of REALTORS® predicts a 10 percent reduction in units sold, but a 1-2 percent increase in the value of homes for 2020. They also forecast a 13 percent increase in units sold and a 3-5 percent increase in home value for next year. As of right now, the real estate market is still healthy and is expected to trend upward as the country slowly reopens and the economy begins trending upward once again. The next housing market update is expected to be much more positive. For more information on how the market is performing and what to expect next, check out this video. 
Interested in Learning More? We're Here to Help
Work with a company that has been buying and selling homes across North Central Ohio for more than 80 years and is the largest brokerage in the region. Our team lives and works here, and we'll be by your side every step of the way to ensure that you're totally satisfied with your buying or selling process. Contact us today to help you reach your real estate goals.
And don't forget to sign up for list alerts via email. There's no better way to stay up-to-date on all of the newest listings coming on the market. Simply tell us a bit about what you're interested in, and we'll send you listing details as they become available. This is a great opportunity to stay ahead of the competition — particularly during a time like this when inventory is scarce.