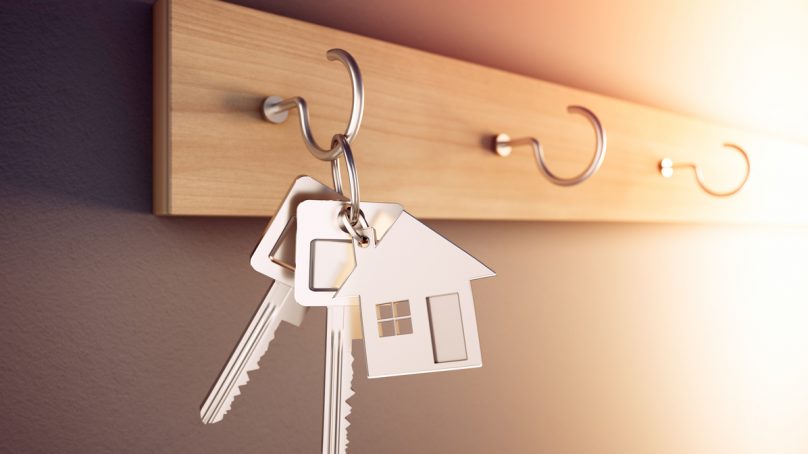 Make Sure You're Informed
When it comes to big financial decisions like purchasing a home, it's important that you're informed in every aspect. Otherwise, you can find yourself regretting your decision. Instead, take the time to educate yourself about what you're getting into prior to committing to buy any property. The following things to consider when buying a house can help you get started, but feel free to do additional research to make sure you are confident in your decision making.
8 Things to Consider When Buying a House
1. Know Your Credit Score
Your credit score is one of the most important factors that banks and other lenders consider when it comes to your loan terms. Before even attempting to get a loan, you should know what your credit score is and where you fall on the spectrum. If you don't know what it is, or you know that your credit score is on the lower end, it might be wise to first focus on improving your credit before attempting to get approved for a loan.
While your credit score plays a big role in the mortgage process, lenders look at several other factors as well, including your income, property type, assets, and debt levels, to determine whether to approve you for a loan. As a result, your credit score can differ based on the results of these other factors. Nerd Wallet gives a good overview of the minimum credit score by loan type so that you can see where you stand.
2. Get Pre-Approved
Once you know what your credit score is, your next step should be to get pre-approved by a lender. This is easily one of the most important parts of the home buying process. Once you're pre-approved, you should be able to get the loan you were approved for as long as nothing drastic changes when it comes to your employment or financial situation.
One of the first things that your real estate agent will ask you is whether you've gone through the pre-approval process. A pre-approval letter helps when it comes to competing for a home with another buyer. Sellers want to know how qualified a buyer is especially if they're making an offer on the house. If you want to learn more about pre-approvals and how they work, check out our blog Want to Buy A House? Here's Why Pre-Approval is Important.
3. Know What You Want and How Much You Can Afford
Before you begin shopping around, you should have a good idea of what it is that you want. Is it a single-family residence? What about a condo? First time home buyers often encounter this problem as they're unable to decide what they want. Take your time to understand the benefits and downsides of these different options and make a decision before you begin seeing homes.
It's important to remember that you'll probably be living in this home for years to come so be careful what you're prioritizing and make sure that the same things you are prioritizing now will also be important to you in the future, otherwise you'll quickly be looking for another home.
4. Work with an Experienced Agent
By working with an experienced real estate agent, especially one who knows the area that you're looking to buy in, you'll put yourself in an advantageous position as they'll know what homes are worth, how the market is behaving, and other important details that others may not know. A locally-informed agent can help you avoid overpaying for a house.
Not every agent will be right for you. That's why you should interview and meet with several to determine which one you have the best relationship with and which one you're confident can help you find the home you're looking for.
At CENTURY 21 Bolte Real Estate, we're confident that our team of agents can help you find your dream home. If you're ready to make the jump to becoming a homeowner, let us help you. Contact us today to get started.
5. Verify the Listing Information
Be sure to verify whether all of the information that is provided about the home is correct. Listings can sometimes be misleading and display information that is inaccurate, so it's important to do your due diligence and verify these things for yourself.
6. Get a Home Inspection
Imagine this: you've found a house that you absolutely adore, it's within your price range and is located in the neighborhood that you want to live in, but what you don't know is that it has black mold, a poor foundation, or is prone to leaking. So you buy it without knowing any of these things and are distraught once you find out any of the above and realize that you've made a big mistake.
If you had only gotten a home inspection, you would have known about these red flags long before you ever purchased the house, thus saving yourself a major headache. When it comes to things to consider when buying a house, getting an inspection should be considered at the very top.
7. Ensure Renovations Are Up-to-Code
Home renovations are very common, but if you're buying a home, make sure to verify that any renovations were completed with a permit. Not only may they be incorrect if done without a permit, but work done without a permit can become an issue for you down the line when you try to sell the home. People commonly avoid obtaining a permit because they'll have to pay more money in taxes due to the value of their home increasing. It is advisable that you ask the seller to get the permits taken care of before you buy the home.
8. Prepare to Act Quickly
Due to an inventory shortage in North Central Ohio and across the country, buyers need to be prepared to act quickly and make swift decisions when it comes to making an offer on a house they're interested in. Listings are currently going under contract almost immediately so there's no time to waste sitting around making a decision. Be swift.
Ready to Buy Your Next Home? We're Here to Help
Now that you've reviewed these eight things to consider when buying a house, work with a company that has been buying and selling homes across North Central Ohio for more than 80 years and is the largest brokerage in the region. Our team lives and works here, and we'll be by your side every step of the way to ensure that you're totally satisfied with your buying or selling process. Contact us today to help you reach your real estate goals.
And don't forget to sign up for list alerts via email. There's no better way to stay up-to-date on all of the newest listings coming on the market. Simply tell us a bit about what you're interested in, and we'll send you listing details as they become available. This is a great opportunity to stay ahead of the competition — particularly during a time like this when inventory is scarce.