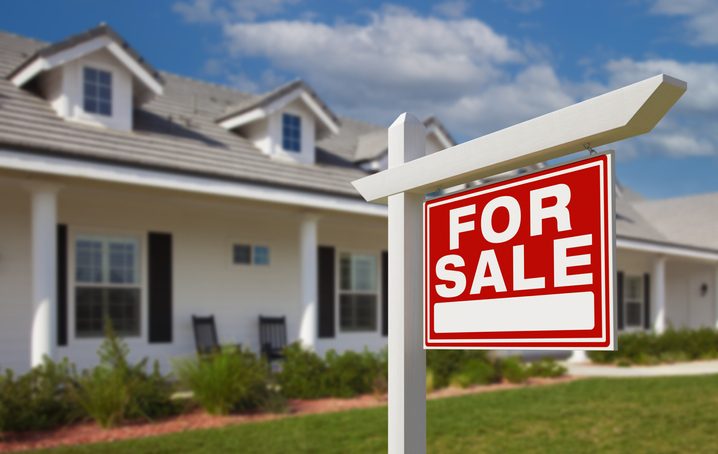 If you've been thinking about putting your home up for sale in 2023, you likely have a lot on your mind. Between a housing market that seems to shift monthly and uncertainty around interest and mortgage rates, it can be easy to forget the necessity of preparing your house for sale. A successful home-selling experience, however, does require more than a listing. It also requires strategic planning, attention to detail, and a little extra effort if you really want your house to stand out and bring in those high offers. With that in mind, here are 6 tips for getting a house ready to sell in 2023.
Tip 1: Declutter and Depersonalize
Before you put your home on the market and make it available for showings and open houses, you want to make sure your prospective buyers will be able to visualize themselves in the space.
In the current market, people are more hesitant than usual to make a commitment, so this step is particularly important. That's why decluttering and depersonalizing are first on our list of tips for getting a house ready to sell in 2023.
You can declutter your home by removing unnecessary items like excess furniture, wall hangings, and random items on tables and countertops. You'll also want to put most personal items, like family photos or other memorabilia, into storage. Remember that your goal is to provide prospective buyers with an image of what it would be like for them to live there.
Tip 2: Deep Clean and Make Necessary Repairs
Second on our list of tips for getting a house ready to sell in 2023: make sure you do a deep clean and take on any minor repairs or upgrades. With house prices expected to remain high for the foreseeable future, most buyers are less likely to buy a home that comes with extra "projects".
You'll want to be sure to thoroughly clean your home, including walls, ceilings, and floors. Pay special attention to the kitchen and bathrooms.
When it comes to repairs, minor things like leaky faucets, squeaky floors, and misaligned doors can give your home a run-down feel. It's important to make your home feel as updated and well-maintained as possible.
If you're on a tight budget, not to worry. A fresh coat of paint on walls and kitchen cabinets can do a lot to refresh the space.
Tip 3: Enhance Curb Appeal
Third on our list is all about making a good first impression. The outside of your home can set the tone for potential buyers when they come for a showing or open house.
Don't overlook the impact that a well-maintained lawn or freshly painted front door can have on your home's overall appeal. Similarly, small details like placing potted plants around the entry or updating your house numbers can go a long way.
Tip 4: Stage for Success
Staging your house is vital for helping buyers envision the full potential of each room. It's a good idea to arrange your furniture in a way that highlights the functionality and flow of the space. Use neutral colors and tasteful decor to create a welcoming atmosphere.
If professional staging isn't an option, there are plenty of DIY staging tips and resources available online.
Additionally, effective staging can do a lot to highlight the unique selling points of your home and make it more appealing to buyers. For instance, you could create a focal point in a spacious backyard or buy a lamp to brighten up the space and showcase the original crown molding.
Whatever makes your home stand out, you just want to be sure that your potential buyers will take note of it.
Tip 5: Professional Photography and Virtual Tours
Next on our list of tips for getting a home ready to sell in 2023 is to take advantage of the power of photography. Visual marketing is crucial in today's digital age, and high-quality photos of your home are a great way to attract more attention when people are browsing through listings.
For that reason, hiring a professional who is experienced in capturing the essence of a home is an investment we highly recommend. Alternatively, you can use online tutorials and advanced smartphone image editing to take your own.
You might also want to consider creating a virtual tour of your home for your online listing. Interactive tutorials can increase interest and engagement, and help ensure that buyers who request showings are genuinely interested in making a purchase.
Tip 6: Effective Listings and Open Houses
Finally, you'll want to take full advantage of the marketing expertise of an experienced real estate agent. Real estate agents are well-versed in everything about home sales, whether it's crafting compelling listing descriptions, utilizing online platforms for extended reach,  conducting effective showings, or marketing through their own network of contacts.
A real estate agent who is familiar with buyers' needs and expectations in your area is one of the greatest allies you can have during the home-selling process.
Are You Getting Ready to Sell Your Home?
Now that you've read our tips for getting a house ready to sell in 2023, you might be ready to take the next step. If so, CENTURY 21 Bolte Real Estate is ready to assist.
We've been a part of the real estate market in North Central Ohio since 1936. Our team of almost 40 licensed professionals is dedicated to helping our clients achieve their real estate goals, whether they're looking to buy or sell.
Wherever you want to call home, we're here to help. Contact us today to get started.