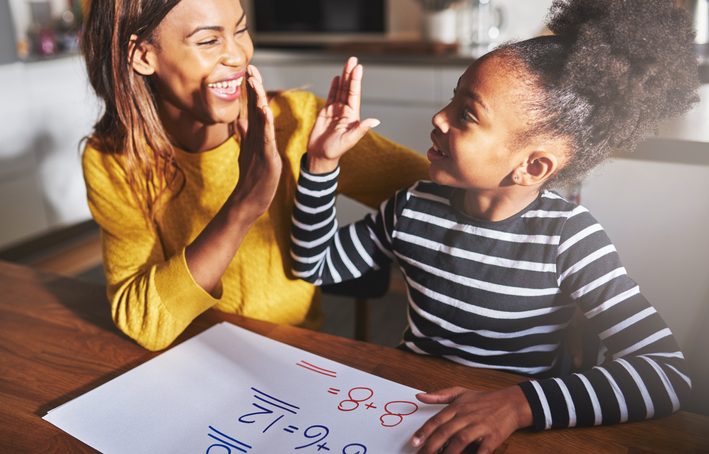 When you're a family with school-aged children, moving to a new house is about more than the home you choose; it's also about the area you move into. High on the list of priorities for most families are a safe and quiet neighborhood, good amenities, and convenient shopping. But the quality of schools is usually one of the first concerns. Which begs the question: how to evaluate schools when moving?
Fortunately, there are some simple things you can do to make sure you're happy with your new home and your kids' new school.
Step 1: Research School Districts
The first step in the guide on how to evaluate schools when moving is deciding which school district you'll be moving into. The size and offerings of school districts can vary wildly from area to area, so if you don't have your ideal neighborhood picked out yet, it's a good idea to get familiar with the possibilities first.
Look at the school district profiles on sites like Niche, Great Schools, or School Digger. These sites rank schools based on public data sets, reviews, and surveys to help you find the district and school that best fits your kids' needs. You can also look at parent reviews and testimonials outside of these sites, or ask local Facebook groups for input.
Additionally, you can look into options like nearby charter schools, private schools, or homeschooling support groups if you're interested in alternatives to the public system.
Step 2: Examine the Academic Programs
When you've narrowed your options to a handful of schools, it's time to look into their academic programs. Check out their curriculum standards and educational philosophies to ensure they align with your values and needs. You might also want to consider whether the schools offer advanced courses or specialized programs for interested students.
For older students, schools that partner with local colleges or enrichment programs can be a great way for your kids to get the most out of their time in school. With that in mind, you'll also want to look at the school's performance in standardized tests and college admissions.
Step 3: Look into Extracurricular Opportunities and Support Services
Most parents consider extracurricular activities and support services to be as important as academics, and for good reason. Extracurricular activities are an excellent way to make sure your kids have access to a wealth of experiences. Look into the types and variety of clubs, sports teams, arts programs, and music organizations that the school offers.
Beyond that, schools that encourage their students to get involved in community service and leadership development is always a good sign. If the school's website lacks information about this, you can always reach out to the staff there and ask how the school supports students in their interests and talents.
You'll also want to look into the school's support services for special education and assess the availability of counselors, psychologists, and social workers to ensure there are adequate resources for your kids' mental health and well-being.
Step 4: Visit Schools in Person
At this point, you have your school district and preferred schools down to one or two contenders. Step 4 in our guide for how to evaluate schools when moving is scheduling an in-person visit.
During your tour, you'll want to observe the school's atmosphere, cleanliness, and safety measures. Make sure facilities have been updated and that the environment is conducive to learning.
You'll also want to interact extensively with administrators, teachers, and staff to get a feel for their dedication and approachability. With some coordination between you and school officials, you might even be able to set up some time to sit in on classes or hear feedback from students.
Step 5: Consult With Your Real Estate Agent
Finally, take advantage of your real estate agent and their in-depth knowledge of the area. Real estate agents are one of the most valuable resources for learning about the quality of schools in the area. And, once you choose your ideal school, a real estate agent can help you find a home in a nearby neighborhood.
Real estate agents can also provide insight into transportation options, bus routes, and after-school care programs if needed.
Find Your New Home with CENTURY 21 Bolte Real Estate
At CENTURY 21 Bolte Real Estate, we've been helping homeowners and aspiring homeowners find their ideal homes in North Central Ohio since 1936. We have deep roots in the area and a passion for helping you find the perfect location for you and your family.
Are you looking to buy or sell in North Central Ohio? Connect with us today. We're here to help.