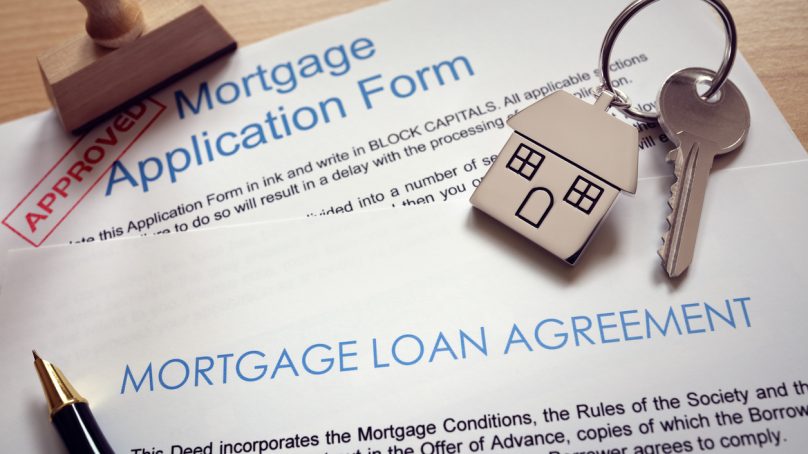 The Market is Competitive — You Should Be, Too
You've found it! The perfect home! All those long hours of searching online, driving through town (maybe even out of town), and research have finally paid off. It has just the right number of rooms, all the appliances have been updated, and it's in a highly ranked school system. You can't believe your luck.
The house has only been listed a couple days, and you know you need to move quickly. You contact the listing agent, who promptly asks you one question: "Are you pre-approved?"
You go silent. Pre-approved? You knew you had to get a mortgage to buy a house, but you always thought that came after signing a purchase contract. And while it technically can, not being pre-approved ahead of time means you're instantly at the bottom of the "strongest buyers" list. Going rogue without the help of a buyer agent didn't help, either.
Now, anyone with a pre-approval letter from a mortgage lender that inquires about the home is going to get a lot more attention from the listing agent and the seller. It's a seller's market, and homes are going fast — sometimes even the same day they're listed.
That's why pre-approval is important — it means you've already gone through a significant portion of the home financing process ahead of finding a home. It means your offer is founded on a review of your employment history, income, credit history, and other factors — making it stronger than other non-qualified offers.
Getting Pre-Approved Isn't Hard, So Get to It
One of the first reasons why pre-approval is important is that it's a easy first step. You've probably heard some horror stories about getting a mortgage. True, some people have difficulties, but that depends on both the lender and the borrower's current situation. While all lenders are required by law to follow certain processes and rules, they may have additional requirements that can slow down the process. So, it's important to get started early. Here's how you can get pre-approved.
Gather Financial Information
Here's a general list of some documentation you'll need to get pre-approved:
Government-issued ID and Social Security Card
Personal federal tax returns for the past two years
W-2s for the past two years
Paystubs for the past 30 days
Bank statements for the most recent two months
Statements for asset accounts considered for the loan
For self-employed borrowers, business tax and profit/loss documentation
Letters of explanation for past credit events, employment gaps, and gift funds
Find a Lender and Complete the Process
Research mortgage lenders in your area, and contact them to discuss your goals and learn about your loan options. Be sure to look up both your loan officer and the business NMLS licenses to verify their services on the NMLS Consumer Access site. Complete a residential mortgage loan application and provide the requested documents. Once they've reviewed your information, they'll issue a pre-approval letter and that you can share with your agent.
Use Your Pre-Approval to Negotiate
And here's perhaps the most important reason why pre-approval is important: It makes you more appealing than other potential buyers. Once you have your pre-approval letter, you and your CENTURY 21 Bolte Real Estate agent will be in a strong position to negotiate with a seller and his or her agent because your letter proves that you're ready and able to buy their home (as opposed to another non-pre-approved buyer who can't).
Keep in mind that your pre-approval doesn't seal the deal — it only proves that you're financially able to do so and have the creditworthiness to secure financing. You may want to negotiate some concessions with the seller. Maybe that's making some repairs or updates or even asking the seller to cover some of your closing costs. Either way, your pre-approval is the first step toward completing the purchase.
Once you've negotiated the terms, you and the seller will enter into a purchase agreement. Your Bolte agent will assist you with this and will walk you through the process. Once the agreement has been signed by both parties, you'll provide the agreement to your lender and will complete the loan process. And, when all is said in done, you'll move into your new home!
Pre-Approval is Stronger Than Pre-Qualification
During your search for a mortgage lender, you might encounter a term similar to pre-approval, and that's pre-qualification. While these two words might appear to have a similar meaning, they're actually quite different. Pre-qualification is simply a verbal or basic statement of what a lender thinks you might qualify for — not what you actually qualify for.
Presenting a pre-qualification letter to a seller, or telling them that you're pre-qualified, won't have the same strength as a pre-approval. This is because your financial history and credit haven't been examined by a licensed lender. If a seller were to move forward with a pre-qualified buyer, there's no assurance that the financing would work out. And while this could technically happen with a pre-approval as well, it'll be far less likely because a pre-approved buyer has undergone a financial background and credit check.
Where a pre-qualification has value is for the early shopper — someone who's just starting to wonder what they could qualify for in a mortgage. Someone who hasn't made the decision to secure financing, start searching for a home, and so on. Pre-qualification allows you to bounce your situation off a lender and see where you stand. It can help you discover if you need to save up more money, build your credit, or work on increasing your income. While that information won't be formally checked, a loan officer will be able to tell you the areas you might need to focus on before starting the process formally.
This is another great reason why pre-approval is important — it gives you the competitive advantage and standing you need to convince a seller that you're the right buyer for them.
Already Pre-Approved? Start Your Search Now
CENTURY 21 Bolte Real Estate is ready to help you buy a home faster than ever. If you already have a pre-approval letter, or are in the process of getting one, contact us. We'd enjoy the opportunity to learn more about you, your goals, the area you're looking in, and home type you want. Or, if you'd like to learn other reasons why pre-approval is important, fill out this form, and we'll be in touch.