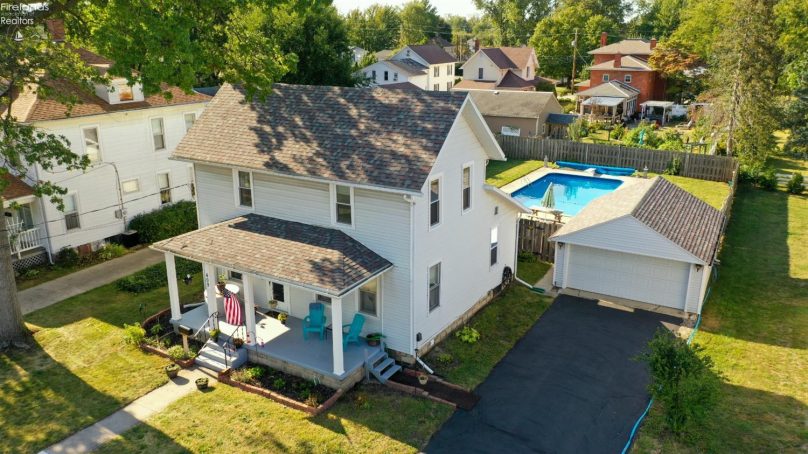 See Homes for Sale in Sandusky and Huron County, Ohio Now
Looking for homes for sale in Huron County, Ohio? Or perhaps you're searching for Sandusky County homes for sale? Either way, you're in the right place.
With great nearby school districts and access to outdoor activities, golf courses, and other entertainment options, Huron County is an amazing place for families. And nearby Sandusky County is a Forbes-certified affordable place to live right by the water, including plenty of restaurants, marinas, campgrounds, and shopping areas for your entertainment.
Check out our current listings in Huron and Sandusky Counties below.
Current Huron and Sandusky County Homes for Sale
3 Beds, 1 Bath, 1,568 Sq. Ft. | $72,500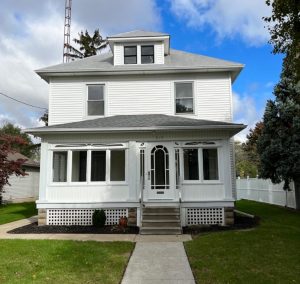 This cute, three-bedroom home in Huron features an enclosed front porch so you can enjoy the outdoors year-round. With natural, solid wood flooring in all bedrooms and plenty of storage in the attic and basement, this spacious home is a perfect quick fixer-upper for those looking to live in Huron affordably.
2 Beds, 1 Bath, 988 Sq. Ft. | $125,000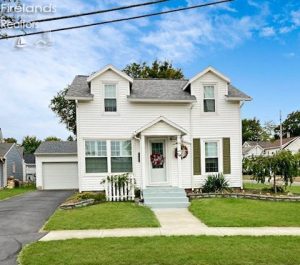 This gorgeous, updated historic home located in Clyde has a great kitchen with ample cabinet space, a large living room, and an enclosed back porch for your enjoyment. Its prime location places you in the heart of a charming community, with downtown Clyde, churches, parks, and a public library nearby.
One bedroom and a full bathroom are located on the first floor, with the other bedroom and a half bath upstairs. There is also another, smaller room upstairs that could serve as a walk-in closet, office, or an additional small bedroom.
Recently updated features (within the past six years) include the furnace and central air, plumbing, windows, custom-made window shades, doors, porcelain tile kitchen and bathroom flooring, a fully remodeled bathroom. There is also a new patio, wood floors, paint, roof (both on the house and the garage), and front sidewalk. The garage is also huge, acting as a perfect area for extra storage.
3 Beds, 1 Bath, 1,316 Sq. Ft. | $128,900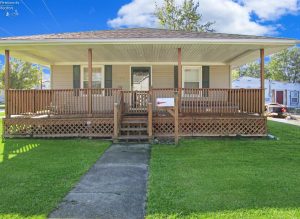 This one-story Sandusky home is in a great location on a corner lot, making it a steal for first-time homebuyers or those looking to downsize. Installed in 2016 and 2017, the recent kitchen updates in this home include a full remodel featuring granite countertops, wood laminate flooring, and a new sink and faucet. The kitchen also has a snack bar with additional storage space and a skylight that lets in bright, natural lighting.
The living room is very spacious and also brings in quite a bit of natural light with its three large windows. Additionally, both the kitchen and bathroom have ample cabinetry to increase storage.
There is also a basement in the home that has been water-proofed about every 10 years to protect against potential flooding. The home is being sold as-is, including some six-year-old appliances (stove, refrigerator, water heater), the basement pool table, and the front porch hot tub.
3 Beds, 1 Bath, 1,620 Sq. Ft. | $139,900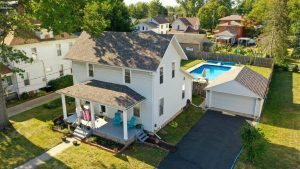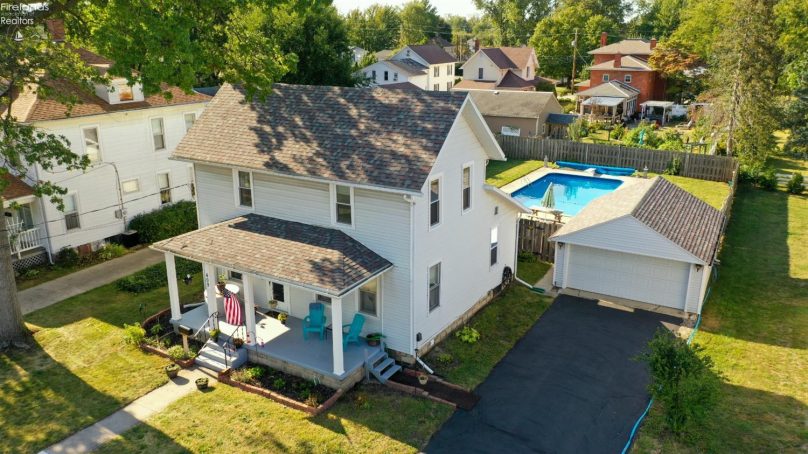 With tons of space and a backyard pool, this Clyde-located home is perfect for entertaining! It has a large living room, family room, formal dining room, eat-in kitchen with a snack bar, office/den, and basement inside. Outside the house, there is a private, fenced-in backyard with a concrete patio surrounding the pool, as well as a detached garage.
It features several updates made in recent years. Five new windows were installed and the office/den was re-drywalled and given new carpet in 2018. Updates also include a 2019 microwave and dishwasher in the kitchen, furnace and central air, 200 amp electric service, sump pump, and sewer plumbing system.
In 2020, the basement was professionally waterproofed and a new pool liner, pump, and filter were installed. And just this year, the front of the home was updated with a new front door, fresh paint on the covered front porch and pillars, and resealing of the paved driveway.
3 Beds, 1 Bath, 1,440 Sq. Ft. | $165,000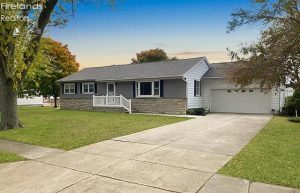 This ranch home is in a perfect Clyde location right by great schools and parks. It has a big living room with the option to partition off a dining area, a nice kitchen with all appliances staying, and first-floor laundry. There is also a multifunctional space between the garage and kitchen that could become a mudroom, office, or playroom depending on your needs.
The three bedrooms are a nice size and there is even a deck on the back that has a pretty field-facing view, perfect for sunrises and sunsets. The original wood flooring is present throughout the house. Updates include a new front porch, two new basement walls, and a 2020 furnace.
3 Beds, 2 Baths, 2,293 Sq. Ft. | $229,000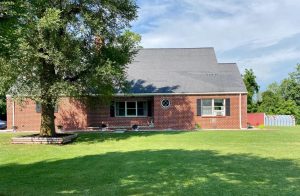 This is a beautiful Fremont home that families have been making memories in for many years. It's set on a gorgeous 4 acres of land, half of which has an outbuilding, Quonset, sandbox, and plenty of trees. The other half is wooded and known for spotting deer.
There are 3–4 bedrooms within the house, with the final one being flexible as either a living space or an additional bedroom. The house also has two full baths and a large kitchen. The ample storage space includes a hidden room upstairs with a discreet closet entrance. There is also a deck off of the kitchen to sit out and enjoy nature!
3 Beds, 2 Baths, 1,773 Sq. Ft. | $280,000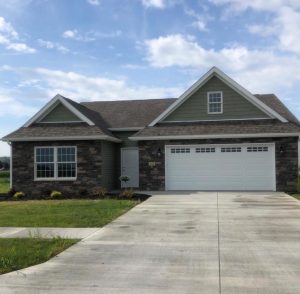 Our Bellevue team will be happy to show you any of the myriad available Centennial Drive condos we have currently listed. These are located in Prairie Ridge Condominiums, which is in the newest development in Bellevue!
There are four available layout options ranging between 1,773 and 1,971 square feet of space. The models include 3 bedrooms, 2 bathrooms, and an open floor plan, perfect for entertaining guests.
You can customize this condo to your individual preferences by working with the builder to choose your own colors, cabinets, flooring, and more. The actual pricing will vary based on the floor plan you choose and any upgrades requested. There is also a real estate tax abatement for 15 years, meaning you only pay real estate taxes on the land!
Ready to Start Your Search for a Home in Sandusky or Huron County?
CENTURY21 Bolte Real Estate has more than eight decades of experience in North Central Ohio. We're known and trusted in the area for going above and beyond in fulfilling our clients' every real estate need. Whether you're interested in one of the listed properties above or ready to start your home search in Huron or Sandusky counties, our trusted agents can help.