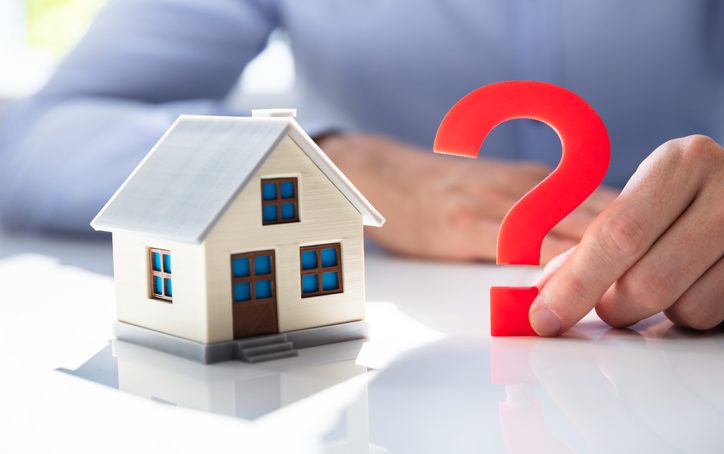 In every industry, there are a number of preconceived ideas when it comes to how things work. This readily applies to the real estate industry as well with common real estate myths. While things may seem to operate one way for someone on the outside looking in, they may in fact function very differently.
Since almost everyone will at some point deal with real estate — whether it's because you're selling your home or buying one — it's important to understand what's accurate and what's simply a myth, since there are plenty of those to go around. To help make your life a little easier, we've listed some of the most common real estate myths below. 
1. You'll Get More Money If You Do a FSBO
Many homeowners have tried and ultimately failed when it comes to selling their own homes. Sure, it's appealing on the surface level. Who wouldn't want to get more money for their home by not having to pay an agent? But we're here to bust that myth. In reality, it's actually very rare to successfully sell a home FSBO, let alone make more of a profit than you would by working with a licensed agent.
Research from the National Association of REALTORS® (NAR) showed that the average 2016 FSBO sale price was $185,000. The average for an agent-listed home was $245,000. Even with commission, those who sold via agents walked away with $45,000 more in proceeds than FSBO sellers. This is the case for a variety of reasons. One of which is simply because they're able to provide your home with more exposure through access to various resources. Some of these include access to the MLS, connections and relationships with fellow real estate agents and brokerages, and much more.
Real estate agents are also experts when it comes to negotiation. They're able to negotiate the best deal for you, whereas you may not be as experienced in this aspect and could potentially lose out on thousands of dollars because of it. If you'd still like to try selling your house FSBO, read our blog How to Sell a House By Owner in Ohio: Pros and Cons for additional tips or take a look at our white paper for a more in-depth overview. 
2. Home Improvements Increase Value and Justify Higher Sale Prices
People who think that home improvements will drastically increase their home's value are unfortunately mistaken. Home improvements are a great way to increase the value of your home and also improve your day-to-day life, but it's important to know which home improvement projects will do so while also providing you with a good return on investment. Not every home improvement project will. 
The last thing you want is to be spending thousands of dollars on specific home improvements, only to find out when it comes time to sell your house that it hasn't increased in value as much as you thought and you're unable to recoup your investment.
If you're looking to make home improvements, whether it's to sell your house or simply to make your home more enjoyable for you and your family, consider making improvements that will pay off in the long run. Here are six of the best home improvements to increase value. 
3. Home Inspections — The Reality of Pass/Fail
You've probably heard a friend or family member say something along the lines of, "We've made an offer. We're just waiting for the home to pass the inspection and then everything will be finalized." Well, that sounds great, but it doesn't actually make any sense because homes don't "pass" or "fail" an inspection. 
A home inspection is meant to assess the condition of a home. An inspector will typically provide you with a report explaining all of the issues that they've found, as well as a summary of the age of key systems such as plumbing, electrical, roofing, HVAC, and more. Now, if you have an inspection done and don't like what the inspector has found, you can decide to withdraw your offer or request that the seller repairs certain things prior to sale.
4. Overpricing and Lowballing Are Worthwhile Strategies
Home sellers are interested in making sure they get at least asking price for their home, which is why they believe that overpricing is a smart strategy. They go into the process thinking that they can always come down on their price and ultimately get what they actually want for it. This is incorrect because overpriced homes just end up sitting on the market for long periods of time without garnering much interest.
A competitively priced home from the very start increases your chances of attracting legitimate traffic which could result in a bidding war. At the end of the day, you might get even more for your house than you asked for. 
The problem with an overpriced home is that buyers may not even consider it, let alone put down an offer. An overpriced home can turn off a buyer immediately. On the other hand, making a low offer is just as bad as overpricing. The negotiation process is normal when buying a house, but if a home is priced reasonably, a low offer will only turn off a seller and make them not take you seriously. 
5. Real Estate Agents Are Paid a Salary
This is one of those real estate myths that is extremely common in the general public. Real estate agents receive no base salary or reimbursement for the time and money they spend in an attempt to sell a home. The hours of research, the dozen houses your agent has shown you, and much more are all done on their dollar and during their time. So next time you work with your real estate agent, keep this in mind. If you're interested in learning more about how real estate agents get paid, read our blog covering the topic. 
How CENTURY 21 Bolte Real Estate Can Help
Whether you're buying or selling a home, there's no one better to assist you than the talented team at CENTURY 21 Bolte Real Estate. Since 1936, we've helped thousands of homeowners dispel real estate myths, prepare their homes for sale, market them across numerous channels, and negotiate with buyers confidently — and successfully. We can do the same for those looking to purchase a home.
Whether you're looking to buy or sell a home, we'd enjoy learning about you, your home, and how we may be able to help. If you're interested in learning more, get in touch with us today!