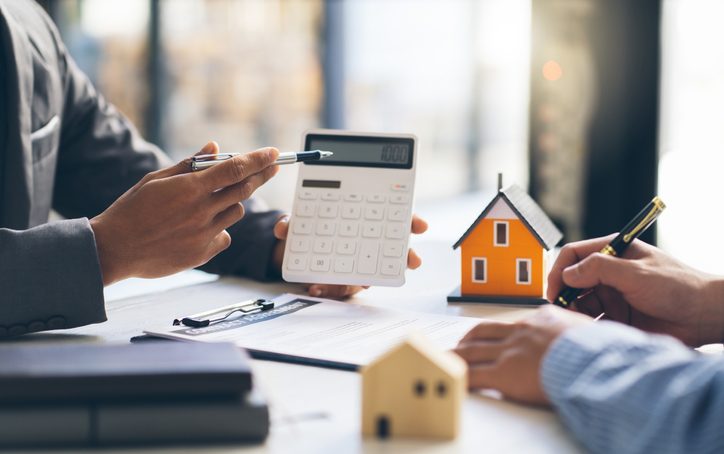 No matter the state of the economy, real estate has always been one of the most viable and accessible investments for the average person. It's relatively easy to get into, more stable than most other options, and provides decent protection against inflation. Not to mention the passive income opportunities. But if you're a first-time investor or even someone with experience, you might be wondering how to finance an investment property in the current market. To help you get started, we've put together our top advice for financing an investment property, as well as some specific insights for first-time investors.
Preparing for Real Estate Investment
Before looking into how to finance an investment property, it's important to make sure you're prepared to take action in other ways. A good first step is to set clear investment goals. Knowing what you want to get out of your investment property and the risks you can reasonably afford to take will help you stay focused in your search for the right place.
You should also make sure that your finances are in order in other areas of your life. Reducing other debts can help ensure that you're ready to take on the additional load of an investment property. It's a good idea, as well, that you have a healthy emergency savings fund to draw from in case something comes up, either with the property or with your personal life.
And finally, checking in on your credit score is strongly advised. Your credit health has a huge impact on loan eligibility and the mortgage rates you qualify for. An experienced real estate agent can help you navigate this aspect.
How to Finance an Investment Property: The Options
Now that you have a good idea of where you stand with your current finances, it's time to look at the options available when you're looking at how to finance an investment property.
Traditional Mortgages
When it comes to mortgages, conventional loans and FHA loans are the standard options for most home buyers. However, it's important to note that FHA loans typically cannot be used to finance an investment property unless the owner also lives in one of the units. While this can be incredibly limiting, it does mean that an FHA loan might be a good option if you're looking to purchase and rent out one half of a duplex or if you find a property with an income suite attached.
Outside of that, you'll likely be looking at a conventional loan. Conventional loans are usually harder to qualify for than FHA loans—they require a higher credit score amongst other things—but they're much more flexible in terms of how they can be used. If you're looking to invest in a full rental property, vacation rental, or any other type of venture, a conventional loan is a good place to start.
Non-Traditional Options
Alongside traditional mortgages, there are other options you can look into when you're trying to figure out how to finance an investment property. Hard-money loans and private lenders are two possibilities.
Hard-money loans are short-term, high-interest loans that are relatively popular with real estate investors. They're most viable when you're reasonably certain that you'll be able to make money quickly, such as with a fix-and-flip property. However, if you're new to the investment business or are looking at something longer-term, a hard-money loan may not be for you.
In that case, you can try looking into a private lender. As opposed to going through a bank, you'll seek a loan from a private entity. This could be family, friends, relatives, or people in your professional network. These loans are generally incredibly flexible and have much faster approvals. But, make sure you have a contract in place between you and the lender, complete with interest rates and repayment terms, to avoid any legal complications in the future.
Government-Backed Loans
Finally, government-backed loans are a good option for those who qualify. If you're a military veteran or active duty, a VA loan is a good choice. With no down payments and no private insurance requirements, VA loans make real estate investment a very accessible possibility for those in the armed services.
Alternatively, you can check to see if you qualify for a USDA loan. Designed for rural and suburban homebuyers, these loans do have limits on your income and property location. And, similar to FHA loans, they are not meant for investment properties. However, if you plan to buy a fixer-upper and live in the property for some time before trying to sell at a higher price, a USDA loan can help you get your foot into the investment door.
4 Tips for First-Time Investors
Tip #1: Start Small: When you're investing in real estate for the first time, it's almost always best to start small and stay conservative. Finding a low-risk property can help you gain experience and build confidence without significant personal risk.
Tip #2: Consider a Partnership
Investing in real estate can be exceedingly complicated. Financing your investment property is only the first hurdle of many you'll need to overcome. For that reason, partnering with a more experienced investor can be incredibly beneficial in the beginning.
Tip #3: Plan for the Unexpected
Anyone who watches HGTV knows that when you buy a home, what you see is not always what you get. Real estate investment properties are notorious for having hidden costs that you can't see until you've already signed the paperwork. Have a realistic budget in place from the beginning and make sure you factor in a decent portion of your money for unforeseen expenses.
Tip #4: Build a Support Network
Real estate investing is much easier when you have a trusted team to back you up. That's why we highly recommend developing strong relationships with real estate agents, contractors, and property managers whom you can trust. Real estate agents are particularly invaluable resources, as they can help you navigate the loan application and home buying process, find properties that meet your criteria, and offer market-specific and timely advice so you can make sure you're making the most informed decisions.
Find Your North Central Ohio Investment Opportunity with CENTURY 21 Bolte Real Estate
CENTURY 21 Bolte Real Estate has been serving communities in North Central Ohio since 1936. With decades of experience and deep roots in the area, we're proud to help home buyers, homeowners, and real estate investors navigate the entire real estate transaction process. Our agents are experienced professionals with a passion for the real estate business and a mission to help you reach your real estate goals, whatever they are.
Are you a seasoned or first-time investor looking for a real estate partner in North Central Ohio? Reach out to us today to get things started.