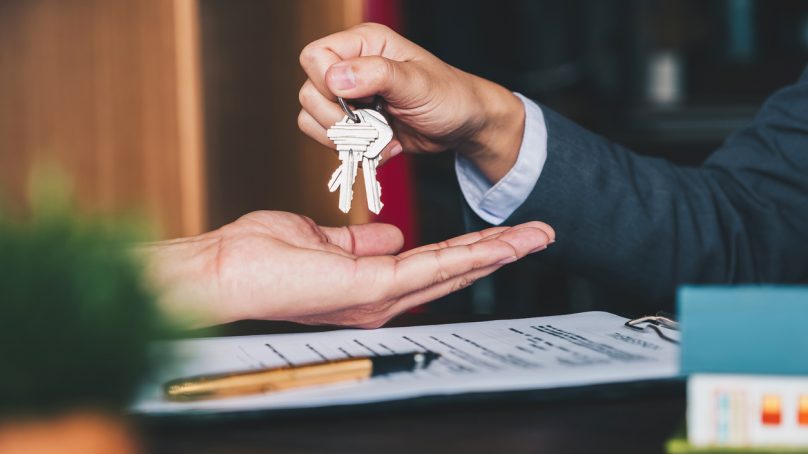 Whether it's your first time buying or selling a home or even if you've done it many times before, the process can be both exciting and challenging. That's because it signifies change, but with change also comes uncertainty. Buying or selling a home can be a tricky process, especially if you don't have all the right answers and resources at your disposal. This is why we've assembled a list of commonly asked real estate questions to assist you in your real estate journey.
Commonly Asked Real Estate Questions from Buyers
What Kind of Home Can I Afford?
This is the first question that should come to mind when you decide you want to buy a house. Without figuring out the answer to this, you won't know where to start looking. In order to determine what kind of home you can afford, you'll need to take into account your annual household income as well as additional financial obligations. The best way to do this is by meeting with a lender to get pre-approved for a home loan. Learn more about pre-approvals and why they're so important in our blog Want to Buy a House? Here's Why Pre-Approval is Important. A general rule of thumb that financial advisors agree upon is that you should spend no more than 28 percent of your gross monthly income on housing.
Can I Buy a Home and Sell My Current One at the Same Time?
Another of our commonly asked real estate questions, the short answer is yes, but it can be difficult to go about doing so. Buying a new home before you're ready or able to sell your current home can make you stretch yourself thin financially as you're paying for two mortgages at the same time. Additionally, selling your home before you're in a position to buy another one might result in you needing to rent for a little while before you find a new home. A potential solution to this problem is to put a sale contingency in your contract, meaning that you agree to buy a home but only if you're able to sell your current one. The downside to this is that the seller may not agree to it, leaving you in the tough spot of deciding whether you want to buy the house and pay two mortgages until you're able to sell your old home or pass on the house.
How Many Homes Should I See Before Making an Offer?
This is entirely up to you and your preferences and confidence level in the properties you do visit. Today, it's easier than ever to see hundreds of different homes in your area — and outside your area — you can start by searching properties here. Rather than seeing 15–20 homes in person and determining that none of them are what you're looking for, you can take the time to view different homes online and then easily narrow down your search to a select few options that you want to see in person.
Working with a licensed real estate agent can make this process significantly easier for you, as they'll find the right home for you based on your interests. Want to cut right to the chase and get to work with a licensed agent? Contact us today.
Should I Get a Home Inspection?
Simply put, yes. Paying for a home inspection may save you thousands of dollars down the line. A home inspector will provide you with a report explaining all of the issues they've found as well as a summary of the age of key systems such as plumbing, electrical, roofing, HVAC, and more. And while you may have the idea that a home inspection comes down to a pass or fail, that is in fact incorrect. Learn about that and more real estate misperceptions in our blog Don't Believe These Common Real Estate Myths.
Commonly Asked Real Estate Questions from Sellers
What Should I Do to My House Prior to Putting It on the Market?
Before you potentially spend hundreds or even thousands of dollars making improvements and upgrades to your home, take the time to meet with a licensed real estate agent and have them examine it. You might not need to do too much before you're ready to sell. Your agent will know how you can best increase your home's value and what should be done prior to putting it on the market.
How Long Will It Take for My Home to Sell?
This will vary from home to home and depend on key factors that impact home sale timelines such as the time of year, local housing market conditions, buyer demand, and the job market, and the type or condition of the home being sold. The average time a home spent on the market in 2018 was 68 days. There's an average of 30 days that are built into this time frame to account for the period between the seller accepting an offer and the closing of the sale, so sellers typically found a buyer within five weeks of listing their home.
How Important is Staging in the Home Selling Process?
Very important. On average, a staged home sells 88% faster than one that is not, and more importantly, it sells for 20% more money. A staged home allows potential buyers to envision what the home could potentially look like for their family. The reason staging is so successful is because it makes your home appealing to the highest number of potential buyers, which results in a faster sale for more money. Working with a licensed agent to stage your home is your best bet. They'll know what potential buyers are looking for and what will catch their eye, saving you time and money.
How Are Real Estate Agents Paid and How Much Do They Make?
Real estate agents can spend hours on top of hours working on your behalf, whether it's by networking, finding potential buyers or homes of interest, and filling out paperwork — and still not get paid. This is because agents aren't paid until the actual sale of the home is completed, which is when they're paid a commission of the sale of the home. The commission is typically 6% of the sale of the home, but that 6% is split up and paid out to the brokerage who represented the seller and the brokerage who represented the buyer. The agent on both sides then gets a predetermined share of the 3% that each brokerage received in the deal. Take your learning beyond these commonly asked real estate questions with our blog, How Real Estate Agents Get Paid.
How CENTURY 21 Bolte Real Estate Can Help
We hope our answers to these commonly asked real estate questions have been helpful to you. Whether you're buying or selling a home, there's no one better to assist you than the talented team at CENTURY 21 Bolte Real Estate. Since 1936, we've helped thousands of homeowners prepare their homes for sale, market them across numerous channels, and negotiate with buyers confidently — and successfully. Whether you're looking to buy or sell a home, we'd enjoy learning about you, your home, and how we may be able to help.
If you're interested in learning more, get in touch with us today!