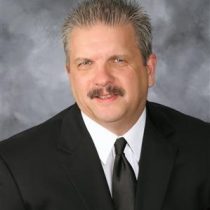 Wilbur W. Wade Jr. has been an auctioneer for 17 years, and is now a licensed REALTOR®. Adding real estate sales to the auction business, he focuses on estates, farms, and commercial properties. In addition to this, he lists and sells real estate. For sellers and buyers, he can provide extensive internet marketing, including virtual tours, that couples with the Firelands Multiple Listing Services (MLS) which give sellers the widest exposure and buyers the widest choice of properties. Most REALTORS® are not licensed auctioneers. Wilbur will auction real estate anywhere in Ohio and can liquidate your property, both real estate and personal property, in as little as 30 to 60 days, offering one-stop service for all your property needs. Every deal starts with a handshake and ends in a friendship.
---
Contact Details
View Wilbur's Listings
Below are current listings, homes with contingent offers, and properties sold within the past six months.

Sorry we are experiencing system issues. Please try again.