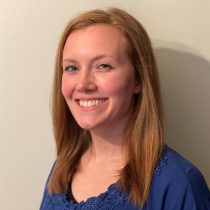 Born and raised in Bellevue, I've always loved the small town feel and knew I wanted to stay in my hometown. I graduated Bellevue High School in 2011 and went to Firelands Regional Medical Center School of Nursing where I graduated in 2015 with an Associate's Degree of Science and a Diploma in Nursing. I worked at several different healthcare facilities as a Registered Nurse for five years, and bought my first home all on my own in 2016. During that process, I realized I was very interested in the home buying and selling process, mainly because I had enjoyed finding a home for my family, and wanted to be able to do that for others as well. There is no feeling like walking into a home and envisioning your life within its walls! During that home buying process I also realized that being a Registered Nurse just wasn't for me at this point in my life. It took me a bit of time to make the jump from what I was used to doing for 5+ years, between working and learning how to be a nurse, to something that was basically foreign to me. However, I did it, and I am very excited to make your real estate goals become reality! I still reside in Bellevue with my husband, children, and our pets.
---
Contact Details
View Bailey's Listings
Below are current listings, homes with contingent offers, and properties sold within the past six months.

Sorry we are experiencing system issues. Please try again.